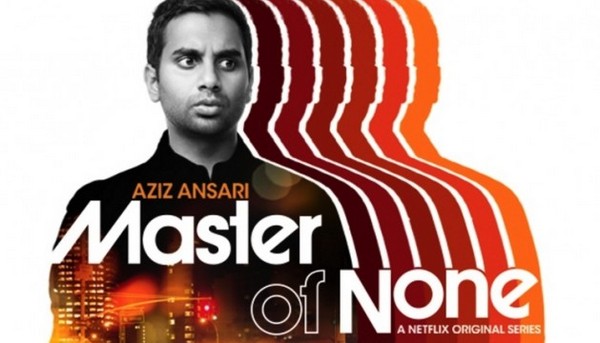 Fall time is TV time, when you want nothing more than sit on your butt in front of the TV. And a show just dropped on Netflix that is a great addition to the season. Master of None is a new series from comedian Aziz Ansari. In ten thirty minute episodes it looks at kids, parents, death, old age, dating, Indian characters in Hollywood, relationships, sexual harassment, Nashville, adultery, and much more.
It's amazing how much is packed into this series, yet it still has time to breathe and spend time with its characters. The writing is sharp and funny, and it goes into unexpected places (usually because it doesn't go to the "unexpected" places most TV writing would go. I know that doesn't make sense, but trust me.) It's also interesting because it starts out seeming episodic and self-contained, but as you go further in, there are multiple threads that are picked up again and reexamined.
It's funny and is not afraid to go either towards the risque or the sentimental. The supporting cast is great, especially the laconic Denise (Lena Waithe). Two particularly bright spots are Ansari's character's parents, played by his actual parents, who are adorable.
It's a great bit of TV, and I'm really hoping we get more of it. Even if we don't, It's got a great story arc that reaches a satisfying conclusion — a rare thing for shows these days. Check it out.