On June 3 and 4 Team 011010 will be participating in the American Cancer Society Relay For Life here in Springfield. This motley band of geeks and nerds will be walk walk walking for 24 hours to help raise money to fight a menace greater than even Doctor Doom, Cancer.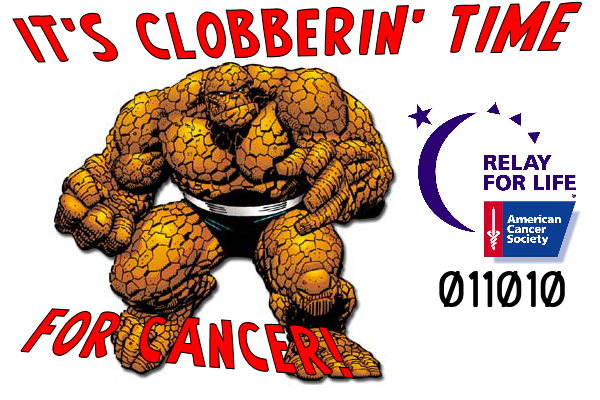 If you would like to help out, please click on the image above and make a donation. If just 25 Fantastic people donate a measly Four bucks each, I'll meet my modest goal, though of course I'd like to do better than that.
If you can donate, please do so, and together we can help clobber cancer!
Edit: Looks like you can't donate less than ten bucks through the site. That Yancy Street Gang is at it again! Well, ten is more than four, but still…for cancer? C'mon!