It was pretty damn hot in Charlotte during HeroesCon, and walking around in a polyester jumpsuit and dress shirt was probably not the best idea. If only I had thought to base my costume on Space Cabby's summer outfit!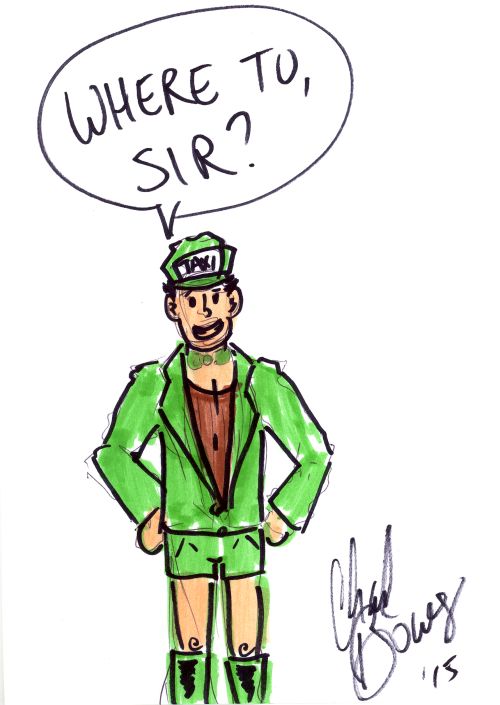 Chad Bowers is the Cobra Commander to Chris Sims' Destro, joining him writing comics like Subatomic Party Girls, Down Set Fight!, Awesome Hospital, and X-Men '92, which is available in print on this very day at your local comic shop!
But is Chad just a writer? Not at all, because although he promised "awful sketches" at his HeroesCon booth he instead drew me the utterly charming Summer Fun Space Cabby above! Space Cabby may be letting his Fred Hembeck knees get some much-needed air, but he's all business from the waist up! Well, I'm not sure about the Don Johnson business he has going on with his shirt.
Not only do I love Chad's drawing, it now means I have Space Cabbies from every member of the Subatomic Party Girls crew! It's kind of like I had a hand in making that comic as well!
Are YOU an artist who would like to draw Space Cabby for me? Please let me know!