HeroesCon means Space Cabbies, and here's one of the new ones!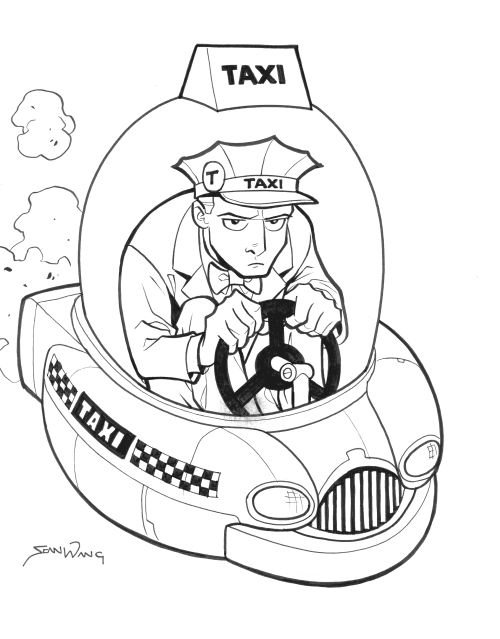 Sean Wang is the creator of Runners, a fun and fresh science fiction comic about a bunch of smugglers just trying to make a buck in a seemingly hostile universe. No wonder he captured Space Cabby so well!
I am a fan of Runners from way back, and the Kickstarter for the second trade, The Big Snow Job, was one of the first I ever backed. I recommend both Runners books as a good time. Sean's also worked on the Image comics series Meltdown as well as a number of Tick comics. He was a contributor to the Broken Frontier anthology that now I really want to get a copy of.
I love Sean's art style and knew he'd be a great fit for the character. The funny thing is, Sean lives up here in beautiful Western Massachusetts. There was no need for me to travel to North Carolina to ask him this! But hey, I did and I did and he did and its all worked out.
Are YOU an artist who would like to draw Space Cabby for me? Please let me know!