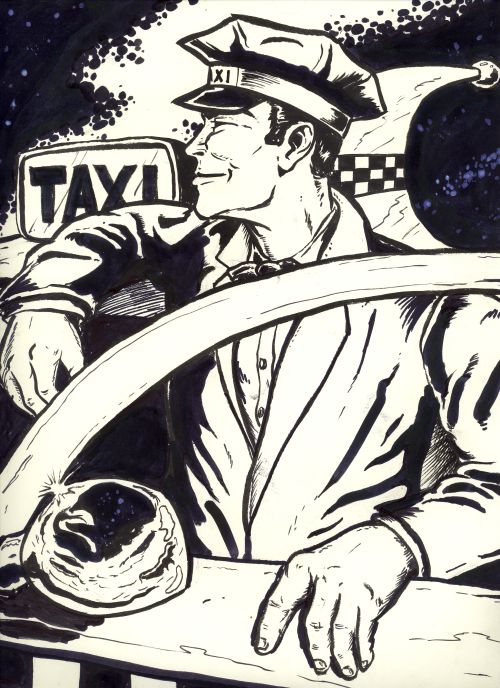 Jon Wolter is a Twitter pal who loves two things: seeing Hitler getting punched and roads, especially those of a holiday nature. You can see more of his interests on his Tumblr, where he's been doing arts recently!
Jon's Space Cabby is a truly heroic Space Cabby, firm of jaw and eyes to the horizon. He is an icon, a paragon, a force of righteousness in the 22nd century. Is there a more noble Space Cabby? I assure you: there is not. Many thanks, Jon!
Are YOU an artist who would like to draw Space Cabby for me? Please let me know!