As has been sadly customary, this year I figured I was going to skip NoVVember (the annual Lego monthly "event" in which people build spaceships based on the "Vic Viper" from the videogame Gradius, which I've been doing since 2008) since I didn't have any good ideas. I had thought about an all-black VV, concentrating on texture, but I couldn't get any traction on that. Coming back from Florida I wanted to try an Art Deco VV but it was already November 29 and I knew I'd need more time for that than I had. Suddenly I had a flash of inspiration and started work on this year's model.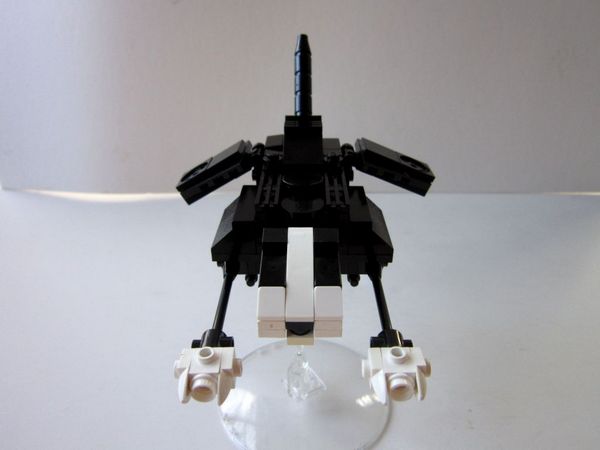 Behold: the Pit Viper. As in pit bull, not pit…er…viper. Same idea of a mostly black ship, though with some white accents in a familiar shape. The fuselage is somewhat barrel shaped, the white bits form a familiar stripe, the wings are akin to flippy ears, and the tail…is like a tail.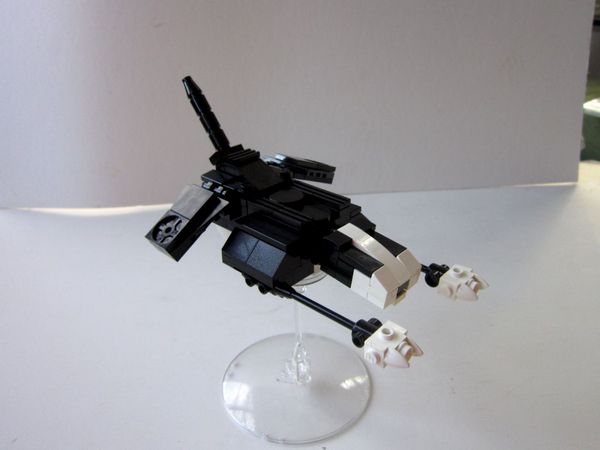 I'm not sure how effective this space fighter is, given its namesake. I'm sure it's very brave, but in battle one doesn't usually approach the enemy and demand butt scratches. Also it's sometimes too cold for it to bother leaving the hanger.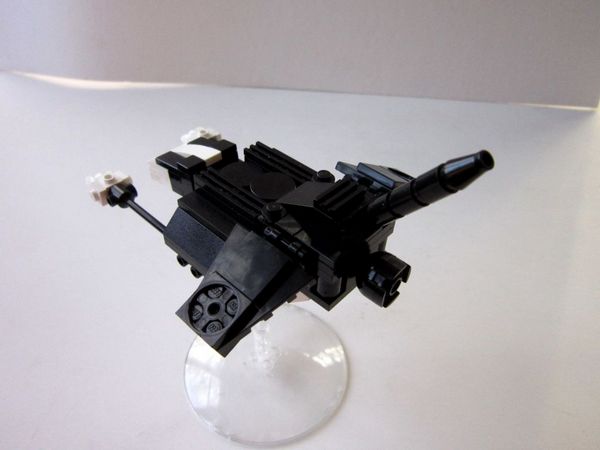 This was a quick build, probably two hours from beginning to end. Getting the head just right was tough, and I went through about three different body iterations. There's nothing particularly clever in the technique here, and no interesting part usage, just straight-up basic Legoing, which is fine.
You can go here for the entire gallery.
Here's the Pit Viper next to its inspiration, who is trying to take a nap.