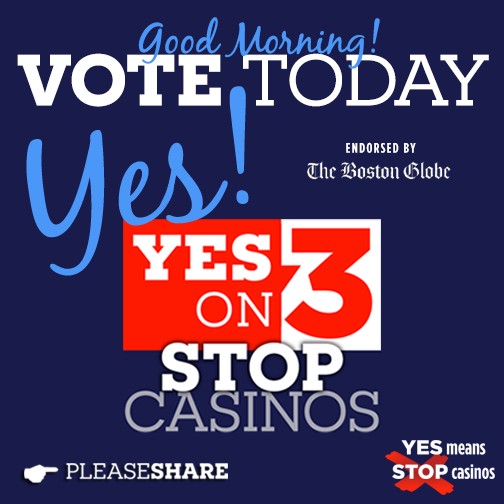 It should be a simple question to answer.
You're a casino company wanting to build a casino in Springfield. You're claiming that it will massively help the city's economy. A citizen asks, "Can you give me an example of a city such as Springfield that has enjoyed long-term financial success thanks to a casino?"
Casinos are a huge business. They're everywhere. They've been everywhere for years now. Surely there are success stories to tout. And yet, you ask this question, and you get silence. There are no examples.
In fact, we have examples of the opposite. Delaware is bailing out its casinos to the tune of $8 million. The Trump Taj Mahal is asking for more tax breaks in order to keep itself afloat. The Springfield Republican, which supports the casino, regularly reports on plunging revenue at the nearby Connecticut casinos, seemingly unaware that there might be a point to be made there. Casinos are already struggling in the current economic climate, and somehow more casinos are going to solve the problem?
MGM has pumped millions of dollars into trying to get a casino built here. It'll work, too. Despite efforts, the recall vote is almost certainly doomed, and shoo-in Republican Governor-elect Charlie Baker pledges to make a Springfield casino happen even if the recall somehow passes. The people of Springfield are so desperate that they're willing to believe these pie-in-the-sky promises of jobs and revitalization and frankly, they have to, because no one else has any other proposals. I'll vote against this damn casino and then have to hope it can somehow spin straw into gold because otherwise we've got nothing. The only plan anyone has is an entertainment complex that doesn't produce anything useful and adds nothing to the surrounding community. But you'd think that with all that effort made in selling the magic beans they could come up with just one example of a beanstalk. Just one. And they can't. And shouldn't that be the one thing a buyer should want to hear?