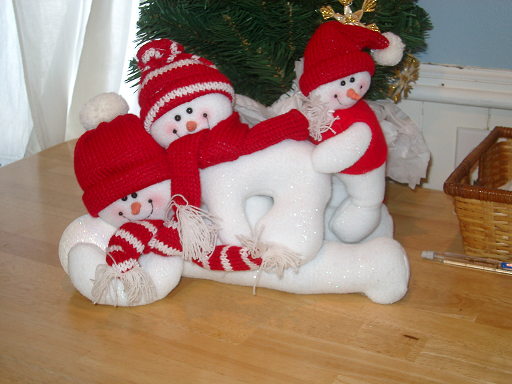 We received this…er…festive decoration in the mail from Dave and Vicky, who say this about it on the enclosed note:
We were shopping at Prairie Gardens and spotted this charming holiday decoration. We felt that it belonged in a state such as Massachusetts, where the activity it depicts is fully endorsed by the legal system. We hope that it adds a festive touch to your home.

And that it does! I should point out, though, that the legal system of the Commonwealth doesn't recognize "married couples" consisting of three people, nor does it allow for any (or all) of the individuals to be snowmen. However, we all know that it's just a matter of time.
I don't know how Becky and I can ever return the favor of this lovely gift.
But we will.
Oh yes. We will.