Mike Sterling is also having a big contest giveaway, in which the prize is a copy of the Swamp Thing: Bad Seed trade paperback. Just as I did with my previous contest entry, I'll show you the picture I drew of Swamp Thing for this one: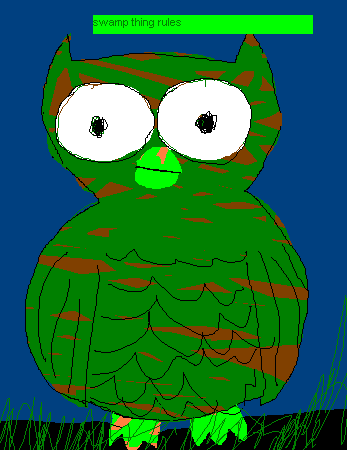 Swamp Thing by Dave Lartigue, 2004. Freehand with MS Paint
Quit looking at me like that.
No, actually for this contest, you just have to email him, in 25 words or less, why you think you should have this trade paperback. I sent him a tragic tale of woe.