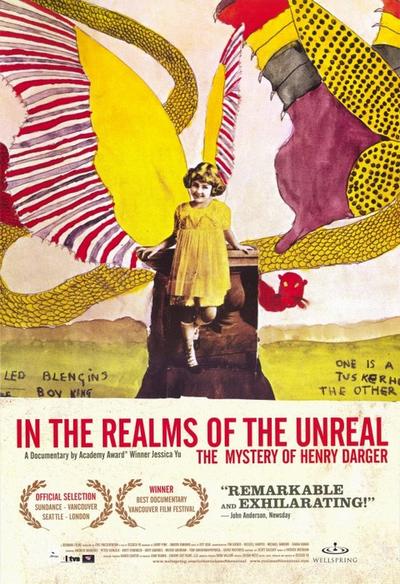 Henry Darger was a quiet janitor who lived by himself in a one room apartment. He was solitary and kept to himself. There didn't seem to be much to him until he died, when it was discovered that he had created an entire world in his apartment through artwork, journals, and a 15,000 page novel detailing a savage war between the forces of evil and a nation of little Christian girls. This work is bizarre and fascinating.
As with Marwencol, this documentary examines what happens when reality so abuses a person that they have to create an alternative for themselves, and how much a person can put into it. It explores the most brutal and naked kind of art, where the creation is a person's struggle simply to exist in some fashion. Darger's art, while filled with cherubic little girls. is far from twee and saccharine, and throws up constant surprises.
I sort of consider this part of a trilogy with the aforementioned Marwencol and also, in a way, Resurrect Dead, the documentary about the mysterious Toynbee Tiles.
Here's the trailer for In the Realms of the Unreal: