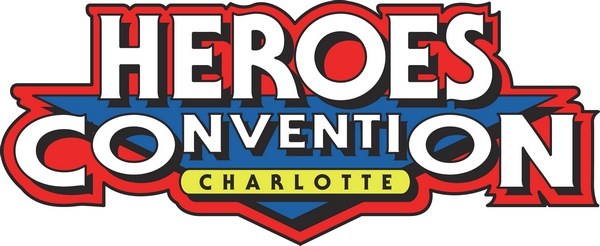 Yes, folks, I am about to leave to go to…a comic book convention?
The last convention of this type I was at was Wizard World Chicago, well over a decade ago. Even then the comic book portion of the con was usually not as interesting to me as the other aspects (I was more into toy buying at the time.) Heroes is almost exclusively comic books and I'm probably less into them now than I was then, so why head out to Charlotte, NC for a weekend?
Because a crazy amount of people I know are going to be there. In addition to a bunch of Bureau Chiefs (Ken, Josh, Chris, Doctor K) a whole slew of Twitter palz are also going to be in attendance: Chance!, Kyle Starks, Joe Hunter, Jordan Witt, Luke Herr, Brooks Sligh, and a bunch of others I'm forgetting. Also there are some folks who I want to see, like the Atomic Robo duo, Robert Wilson IV, and Chad Bowers.
Most of these folks are artists, and I'm going to work on getting some more Space Cabbies for the Gallery. I got my index cards and my sharpies and my source materials all ready.
It's going to be a hoot and a half, and I'll tell you all about it when I get back!