Last year was pretty low-key for us. No huge life-changing events for us, no big challenges for us to deal with.
In January I compiled the first mix CD I'd done since 2009. Remember to Close All Parentheses is a pretty solid collection (I listened to it yesterday on my way to Boston) and was an attempt to get me back into music discovery mode. I completed another long-delayed music project in May with I Believe in Lafayette, a tribute to my time spent there back in 1987. In August, still trying to get on the new music tip, I asked for suggestions of songs to listen to and got a bunch. There were ones I like, but the truth is, I haven't re-listened to any of it since that experiment and instead keep going back to the stuff I already know, so maybe I'm just now one of those old dudes who only talks about bands from 30 years ago and wonders why no one else listens to them anymore.
We did have one pretty absurd home improvement challenge in February, when we discovered that our shower was in need of sudden repair because it had been built stupidly. It was more of a big annoyance than a crisis, though.
In March we headed off to England with some of Becky's students!
The kids were great and we had a wonderful time. You can read about it here, here, and here.
Later, in July, we spent a long weekend at a cabin in New Hampshire and went all around the White Mountains, hiking, wading, bike riding, feeling our hearts explode, and drinking beer. While we were doing that, Cappy was also having a good time: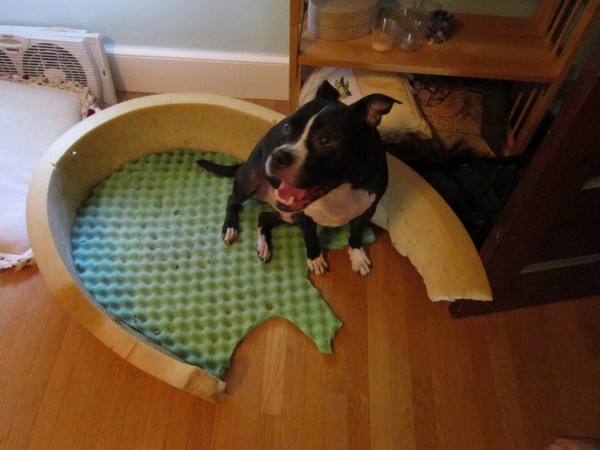 (We haven't gotten him a new bed yet because he needs to think about what he's done but surprise, he's a dog and doesn't care.)
In May I solved a decades-long obsession of mine by discovering a music video I'd been trying to identify for years.
Also in May came the release of Diablo 3, which I discovered my laptop, not purchased for gaming, could play! This made me decide to catch up with some other videogames, and that led to my purchase of an Xbox 360 in September! I'll be talking more about the return of videogames to my life in another post this week.
In July, in an attempt to get over my weird food issues (and to just plain be more useful around the house) I bought a cookbook for Becky and began preparing meals out of it. I've done a few now but need to increase my repertoire. This still hasn't changed my feelings much about food; that stuff might have deep roots in me by this time.
Also this year I started some major housecleaning that unfortunately I got a little stalled on and need to finish up. I purged a lot of comics from my shelves, I packed up a box full of nerd stuff that I'm working on selling, and a lot of boardgames got put in the sales pile. A lot of things also just plain got thrown away. I even started some digital housecleaning, actually deleting stuff instead of "archiving" it on yet another format where it could sit and do nothing. I'm trying, really trying, to just not have so much "stuff" around me. But I need to try harder.
In September my Aunt Zu died. She was the last remaining member of my extended family (and really was closer to me than most of the others) that I really felt close to and both her actual death and the events surrounding it were upsetting. In December my Aunt Beverly (Zu's sister, and sister to my Dad) also passed away. She wasn't as close to me, but the circumstances regarding her death — she died from Alzheimer's — certainly hit home, it being the third such death on both sides of my family.
In October I headed out to Champaign for work. I had a good time while there, and even passed as a real grown-up while in the home office, but it was a bittersweet feeling. I talk about it in the linked post, that it's now clear how much time I wasted being miserable there. Like Lafayette, memorialized above, it was a place where I merely existed for some time, not really living.
And of course, the big news of 2012 was the damn election, which nobody wants to relive. Still, I pretty much called it back in August, not that it required a lot of wizardry to do so. In local issues, 2012 was the year it was apparent that, like it or not, Springfield is getting a stupid casino, and we just have to accept that.
SOME THINGS I LIKED IN 2012
Mudman (comic)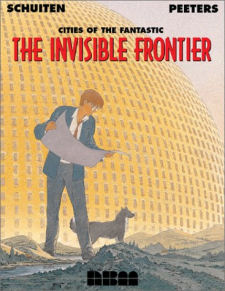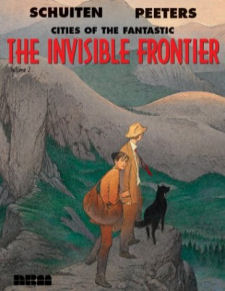 The Invisible Frontier (comic)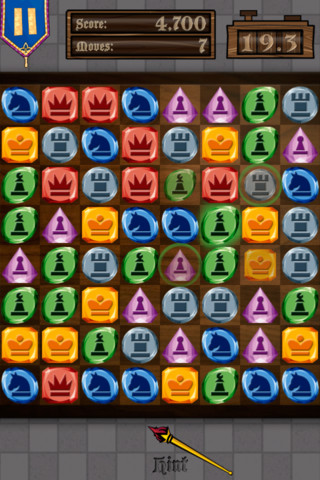 Pawn'd (iPad game)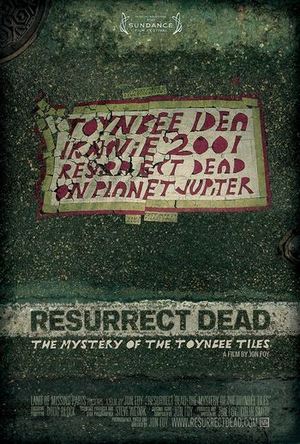 Resurrect Dead (movie)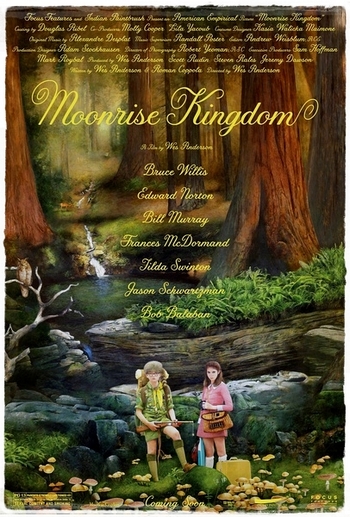 Moonrise Kingdom (movie)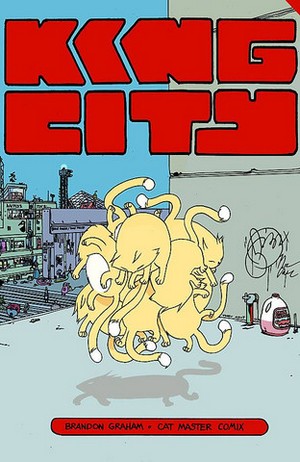 King City (comic)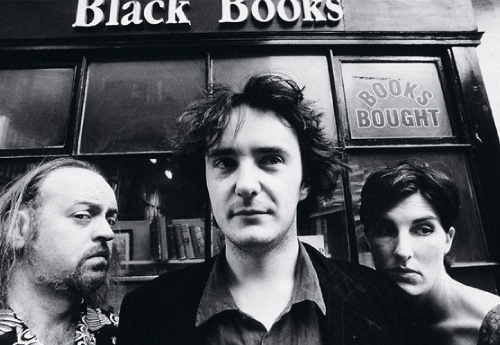 Black Books (TV show)
Portlandia (TV show)
"Girls" by Deep Sea Arcade (music)
Also this week I'll talk about the blog, board games, video games, and Lego!