Springfield, like many places, is hurting for cash. The city wasn't doing so well before the economy tanked, and it's not doing a whole lot better now. In fact, much of the Pioneer Valley could use some economic help, so they're looking to the solution of investing in infrastructure and education building a big honkin' casino.
I've said before that every casino should be built in the shape of a politician shrugging his shoulders, a monument to just running out of ideas and giving up. If you didn't know your city was nearing rock bottom when they talked about all the movie companies they were going to get to come film there, opening a casino is your next and final signpost. After that, it's just blog posts and photo sets on the Internet about all the cool dilapidated buildings in your city.
Yesterday MGM released its plans for an $800 million casino in the City of Homes. Check it out.
MGM is predicting 10,000 visitors a day to its Springfield casino. Those visitors will be drawn from a core market area of about a 60-mile radius and from as far away as a 100-mile radius.

MGM Springfield could cover 10 to 14 acres across three city blocks in the South End, a swath bordered by State Street to the north, Union Street to the South and by Columbus Avenue and Main Street on either side.

MGM is promising 3,000 permanent jobs once the facility opens, probably in 2016. Construction would take 30 months following six months of design and prep work. Construction would create 2,600 construction jobs over three years.

Overall, the project would include 40 retail and restaurant venues as well as 15 to 20 apartments that will rent at market rates.

Existing buildings would be incorporated into the project.

The former MassMutual headquarters at State and Main, the city's first skyscraper, is slated to be used as office space. The facade of 73 State St. would become the entrance to a 25-floor, 250-room hotel. The front of the old Howard Street Armory could be the stage of an outdoor entertainment venue. The building was later used as the South End Community Center and was rendered unusable by tornado damage.
That last bit is especially telling. Last year a tornado ripped through the South End, causing a lot of damage. Since the South End is especially poor and "urban", there just wasn't the money available to rebuild much of it (to be fair, there really isn't much money available). So in a nice bit of disaster capitalism, this nice man is here to help take that unusable community center off our hands.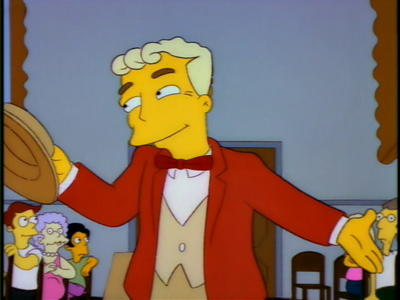 I don't know a single person who thinks Springfield needs a casino. An $800 million complex that doesn't actually produce anything useful helps nobody. Our downtown is already a cluster of abandoned stores, save for cell phone and nail shops. We don't need any more crime, our police are already underpaid for the job they do, and our schools are in terrible shape. Those construction jobs would be better off used on things we actually need, and the "3000 permanent jobs" are no doubt low-wage, high-turnover, non-union jobs that provide few benefits or usable skills. As for the huge dreams of tourists and fun-seekers from miles around coming to play at the Springfield Casino, we can't get our friends to drive the 25 miles from Northampton, much less asking people in Boston to come out past Worcester (and, since the Springfield Casino is only one that's planned, with another near Boston, there's no need for those folks to dirty their shoes with Western Massachusetts soil anyway.) While a Springfield casino might be slightly closer to folks in Hartford than the two existing casinos already in Connecticut, any revenue the city sees from such visits would be canceled out by the fact that our closest Target and decent mall are in Enfield, where we also go to buy books, since there are, at last count, zero book stores within the city limits of Springfield.
Beyond the specific problems of Springfield, I have a more germane question: is there evidence of any American city anywhere being "saved" by casinos? (Let's assume Las Vegas is something of an outlier here.) The big casino boom started during the 80s and 90s, I believe; so if these wonderlands truly have the power of financial transformation, we should see it by now, right? Connecticut, with its two big casinos isn't exactly rolling in cash, and I've seen first hand all the jack squat they did for New Orleans and Natchez, MS. I don't think Baton Rouge has swelling coffers from its many casinos. When Lyle up there tells cities he wants to put a monorail casino downtown, what does he provide as evidence for his claims, other than bundles of cash? I don't doubt there's money to be made from casinos — nobody proposes an $800 million venture without plans to recover more — but is there any sign that any of it goes past the pockets of the owners?
Fortunately, this is only one of three proposed sites for a Western Mass casino, and although it's probably the one that makes the most sense geographically (we're at the intersection of two interstates) it's most likely not the one that will come to pass. Most money is on Palmer. I don't think any community around here is especially excited about the prospect of "winning" this thing, even though their city leaders are champing at the bit to provide a lavish home for people to lose money and dignity. Be looking for it in a MetaFilter post in 10 years about an amazing photo gallery of ruined and abandoned casinos.