Monday
We started out Monday with a visit to the British Library, which has an impressive collection of things you can see for free, from illuminated manuscripts to hand-written Beatles lyrics.
But then we moved on to the main attraction, the British Museum! You could spend days in here and not see everything you want, and we were only here for a few hours. Still, I filled up my eyes with all kinds of amazing stuff.
The Rosetta Stone is here, though I didn't get a good picture of it this time.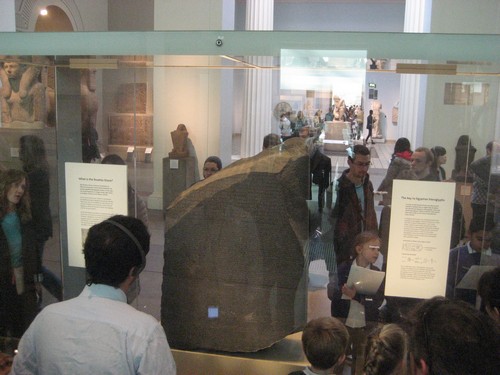 That guy in the lower left corner was camped out straight in front of it and it was clear he wasn't planning on giving anyone else a turn for a while.
Still, we saw the Egyptian stuff, the Sutton Hoo stuff, and my favorites, these guys: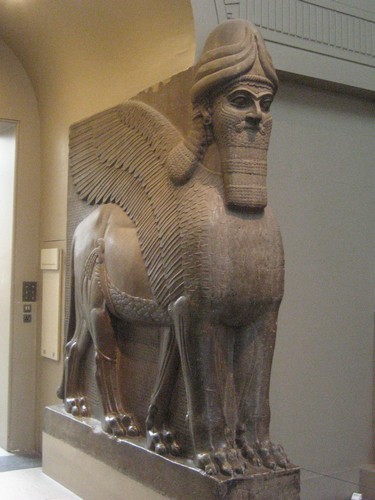 We also saw these things that I didn't remember from last time:
This tells the story of the little boy who wanted to play with Kid Jesus, but his dad didn't want him to, so dad locks the boy in a tower. Kid Jesus, though, dials H for Holy and phases his friend through the stone walls! Yes, this and other works like it detailed the Young Jesus Chronicles…early fan-fiction!
Next we got on a boat and cruised along the Thames from just above Parliament to the Tower Bridge.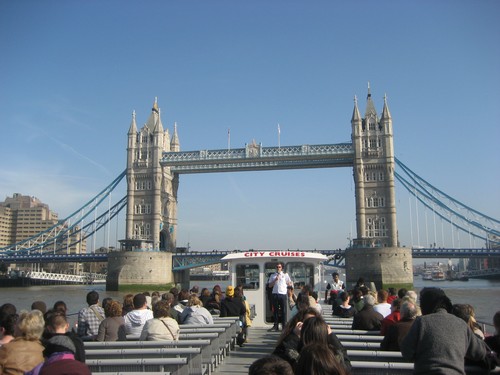 And what's at the Tower Bridge? Why, the Tower of London!
Quite a long, full day!
Tuesday
Tuesday we started out at the City Museum, home of this guy:
and this thing:
I was a little museumed out at this point, so I broke off from the group and headed out to a sight that I was more in the mood for: Hamleys, a five-story toy store. In their enormous Lego department I saw the Queen, William and Kate, and the Crown Jewels:
But was this day done yet? Hardly! The group reunited for a "flight" on the London Eye.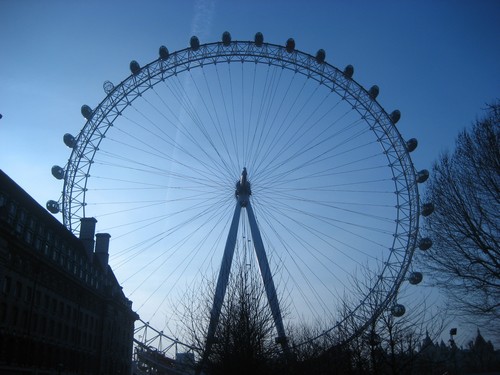 And then it was playtime, as in, "time for a play"! Specifically the National Theater's production of Shakespeare's The Comedy of Errors, starring Lenny Henry.
It was fantastic. Hilarious and fun, even the folks in our group who weren't much into theater or Shakespeare had a blast. The cast was stellar, and the sets were absolutely amazing.
These were the two fattest-packed days of our trip and we were exhausted, so we all kind of welcomed the next day's two-hour train ride to York.
Tomorrow: York!