Around the end of December I up and decided to stop biting my nails. I tried before and it didn't work, but I thought I'd try again.
My tactic for doing so is this: 1) polish nails with clear polish to make them stronger and less bite-worthy, 2) try really hard not to bite them.
It's tough, of course, because it's not something I do consciously. Still, I have managed to avoid my vice and here's where the subjects currently stand: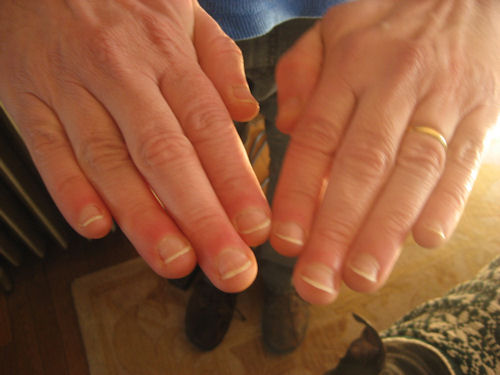 I wish I knew the day I stopped, but I think it's been not quite a month yet. So that's not bad! And so far they've survived:
1) Sorting Legos
2) Game days
3) Being sick
4) A particularly thorny problem at work
5) Building with Legos
6) Other mildly stressful situations
I'm now at the "fiddling with them all the time" phase, which I hope will be over soon.
I'll keep you updated on this exciting story!