Yeah, so we went to Italy recently. Becky went to Siena at the beginning of October to work on a project for her school, and then a couple of weeks later I joined her. I flew into Florence, where I met up with her. We'd been to Florence back in 1994, just after we got married, but were more than happy to visit again.
Florence is, of course, fat-packed with the Renaissance, and we started out by hitting Brunelleschi's Dome. In 94 we climbed up the bell tower, which was nice, but the Dome was being renovated and you couldn't go up. So we braved over 400 narrow stone steps and even more annoying Spanish girls and made our way up.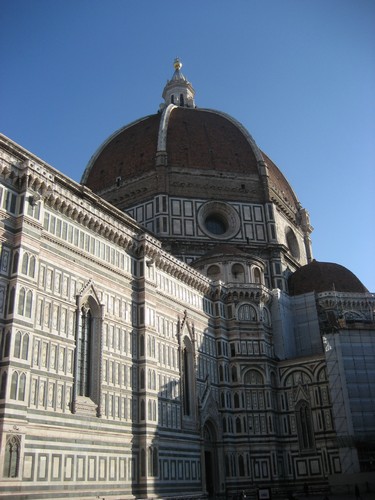 We then hit the Accademia, where Michelangelo's famed statue of David is housed. There's David kitsch all over Florence (and indeed, all over Italy) and you would think that after a while you'd be somewhat inured to the whole thing, but being in front of the statue in person is amazing. It's got a solid presence, and not just because it's a huge hunk of marble sizing you up for a fight. We also saw the Uffizi, home of (among many other things) Botticelli's 'The Birth of Venus'.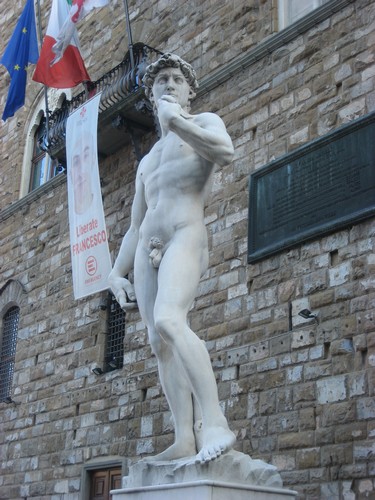 A reproduction
We briefly left the Renaissance for a trip back to the Middle Ages at the Palazzo Davanzati, a medieval palace. Then we bounced back into the science side of things with the Galileo Science Museum, which is full of all kinds of incredible historic scientific equipment, and also three of Galileo's fingers!
We crossed the Ponte Vecchio and headed for the Pitti Palace, home of Cappy's ancestors. The galleries there were full of stuff but honestly, at that point we were a little arted out (not to mention that taking in four hundred paintings stuffed into ridiculously baroque room after room is not our favorite way to see art.) We headed to the Boboli Gardens out back, which, despite the cool of Autumn, was a nice eye-rester in extremely urban Florence.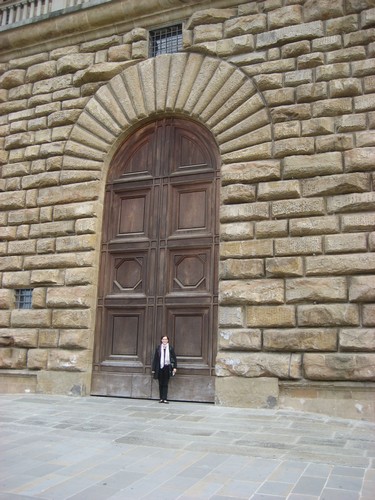 I really love Florence and could spend weeks there taking in what it has to offer. Still, I was just as excited to hop on the train and head to our next stop…