Okay, even I am sick of hearing me whine about the Emperor and his Dark Lords of the Sith, so I'm going to take a break for a week. Unless something overwhelmingly outrageous happens (and let's face it, odds are good with this bunch) I won't comment on their slimy, corrupt, deceptive, evil empire that I can't believe there are people out there who are dumb enough to support and who don't happen to be the millionaires and billionaires that directly benefit from it. Instead I'll talk about other things, things which usually don't involve despicable men would eat a live baby if they thought it would get them a fat paycheck and a little power.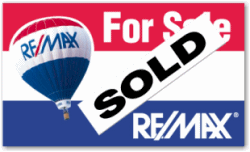 …like selling our house! Yep, only three days into the process we sold our house. Now we have to find a new one! A trip to Massachusetts has been planned to this effect. We haven't met the new owner yet and don't know anything about him. Hopefully he'll enjoy it even more than we did – he will if he puts up a fence in the back yard!
Speaking of which, this weekend, Johnny informed Becky that the bulbs that Lois bought for him weren't going to sprout. He got this information from "the supernatural."
In a game-filled weekend, I was a big winner! Saturday night we played "Scotland Yard" with the Middeljanses and I won! That is, I successfully kept my bad guy out of the clutches of their good guys! Crime paid! Then, on Sunday I played Magic with Dave and Brian and did pretty well. The newest sets – Onslaught and Legions – are very neat. Legions is an all-creature set, and there are a lot of fun ways the cards work together.
And now a few gripes, though one of them isn't mine. This weekend, Dave and Vicky went to go see X2, the X-Men sequel, which they said was pretty good. In the theater with them was a guy on a respirator. Now, that can be kind of annoying, I wager, but on the other hand, after the movie, most people get to go home and, like, breathe on their own, so it's kind of a trade-off. Anyway, at some point during the movie, some little high school jerk yells "Turn that f—ing thing off!" Vicky wanted to pummel the little ass. Times like that I wish I was some huge guy. I would love to be able to walk up to that kid, grab him by the throat and squeeze. "Having trouble breathing there, sport? Wouldn't it be cool if you could breathe?"
Also this weekend was Free Comic Book Day, where comic book publishers give away special issues of their wares to try to entice new readers. Of course, the only people who participate are comic book stores, and the only people who go into comic book stores are current comic book readers, and most people who don't read comics wouldn't wander in if you paid them to, so the effort is kind of wasted. I suppose someone in the industry got a fat check and corner office for suggesting they could increase sales by giving away free product to their existing customers, but the logic escapes me. Still it's an opportunity to check out other titles.
Which brings me to another rant. This is for comics, graphic novels, artists, and webcomic artists. Can we PLEASE stop with the pseudo-manga crap? I am so tired of every single book and comic strip being drawn like a half-ass swipe of some Japanese artist. All the current house styles suck. They all look like the same Jim Lee-meets-Todd-McFarlane-meets-Astro-Boy stuff. You know who, in twenty years, we'll be talking about the way we talk about Kirby, Ditko, and Perez? NOBODY. Because you all look exactly the freakin' same and no one can tell you apart! As for webcomics, the internet is no longer accepting applications for manga style strips about gaming. PLEASE FIND A SECOND TOPIC. THANK YOU.
While I was in G-Mart for Free Comic Book Day (and I have to admit they did a good job – everyone was friendly, they had free pizza, free comics, free soda, – for once the place look liked it gave a damn about its customers) I decided to hit the Dragon's Pile (actual name: The Dragon's Table. "Dragon's Pile" is short for "The Dragon's Big Pile of Crap") to maybe pick up a book I wanted. Dear God. John, the owner, was out at a show, leaving some kid in charge. There were ten kids all sitting around talking, blocking what limited floor space wasn't covered with junk. There were also two skateboards (Search DC 25) waiting to kill the unwary. And no books on the shelves, since John was away at a show. I briefly picked up a book I wanted, then came to my senses. Why was I giving this hapless enterprise any cash? Support your local game store, yes, but only if it's worth supporting. So no "Arsenal" book for me. That's the thing about the Pile – you go and gradually build up a level of heebie jeebies until they hit you all at once and then you don't go back for a month or so, at which point your levels decrease enough to deal with it again.
There. Wasn't that entry better than yet another verse of how much the Imperious Leader and his inhuman Cylon Warriors suck?