This is something that really happened here.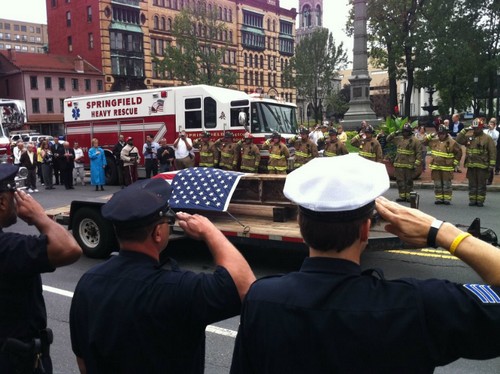 Springfield is now home to a steel beam from the World Trade Center, and it gave it a hero's welcome. Those are people saluting it.
I know people will accuse me of trivializing this tragedy, but I really don't think anything I say will compare.