It's lunchtime over here, and I'm trying to lose some weight, so let's all ruin our appetites with a trip through Previews!
Dark Horse has Orchid #1. The solicitation for this reads, "Orchid is the tale of a teenage prostitute who learns that she is more than the role society has imposed upon her." This is a more restrained version than how the series was introduced at Comic-Con, where the author (musician Tom Morello of Rage Against the Machine) described the title character as "the Spartacus of whores". I have to say, I find it disappointing that Dark Horse would decide that what comics needs the most right now is a man writing a comic about a "whore".
I am not sure what BPRD: Being Human is. Are these new stories? Reprints from somewhere? I have no idea whether or not I should get this.
I'll give Baltimore: The Plague Ships a try, sure.
Here's the solicitation for Billy Majestic's Humpty Dumpty:
Two backwoods brothers ambush a landing party of extraterrestrial beings on their swampland, killing the males and taking the lone female captive. After months of torturous imprisonment and rape, she becomes impregnated by one of the sadistic brothers, and dies giving birth to a monstrous, half-alien, half-human, egg-shaped creature with extraterrestrial powers and bent on bloody revenge – HUMPTY DUMPTY!
Oh wait, I left out the best part:
Adapting the forthcoming feature film!
I usually get these Best American Comics books, but I just finished reading the most recent one, edited by
and was disappointed. Really, some of the best American comics of 2010 were a handful of old James Kochalka diary comics? I guess it's better than wasting space on Sophie Crumb, but still.
I'll be getting Wasteland vol 6.
I thought the original comic was hilarious, so I'm down for Jeffrey Brown's Incredible Change-Bots Two.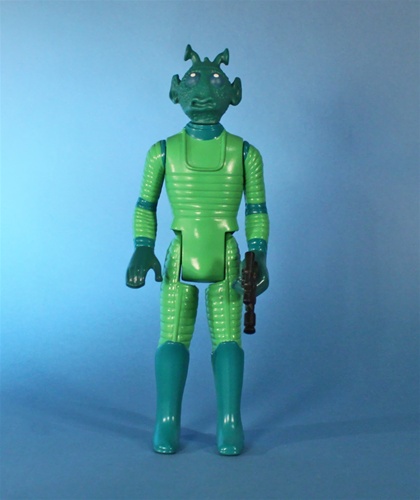 This is a 12″ version of an action figure from 1979 or so. It has all the styling, articulation, and detail of the original — which is to say, not much. It costs $75.
Why does this exist?
Same goes for this.
Speaking of Doctor Who items, $40 will get you a near-featureless plastic cube!
but in this case it's totally worth it because it's a minor prop from the episode written by
Okay, that's enough. Writing SQL code is starting to look more and more attractive now.