On Saturday night we had a big ol' shindig at our place to celebrate the publication of Write More Good. We had loads of people (if you didn't get an invite, I'm sorry, I kind of curtailed things when we realized how full the house would be) and a grand time. I think people enjoyed themselves. Becky went ALL OUT on decorations and noshes and preparation, and many thanks also to Missy for helping out.
Becky found this swell hat, which I put my official Press card in!
A hat and sport coat? Plus I shaved and got a hair cut? That, folks, is CLASS.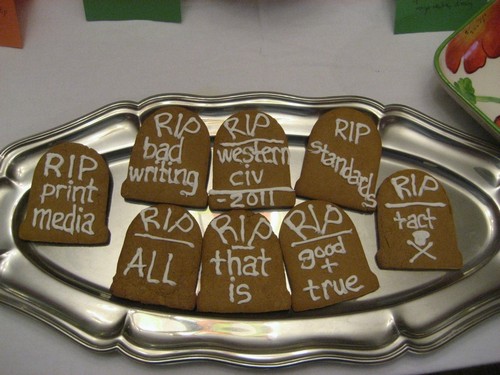 These were the awesome cookies Becky made. They were so well done, people were hesitant to eat them, so I had to lead the way.
Becky did NOT make this cake. She did ask for the "correction" but they threw in the "oh crud we ran out of space oh well" for free. The results were accidentally and appropriately hilarious.
There was also a supply of "journalist's juice". See that bottle of Evan Williams? I poured a certain amount of that into my mouth. Later that evening, embarrassingly, I poured a similar amount into the toilet via my mouth.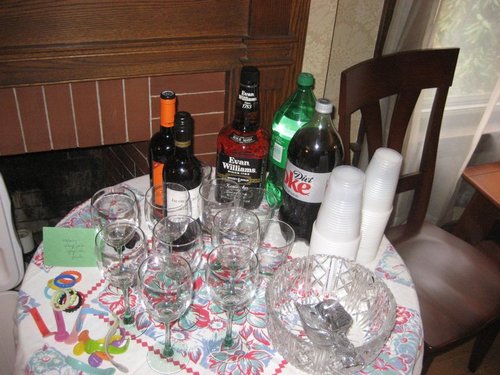 I read a bit from the book. My Firefly joke got laughs and a joke about looking at pictures of your friend's daughter on Facebook got groans.
All in all it was a grand time! Thanks to my wonderful wife for arranging all this and thanks to everyone for coming by!