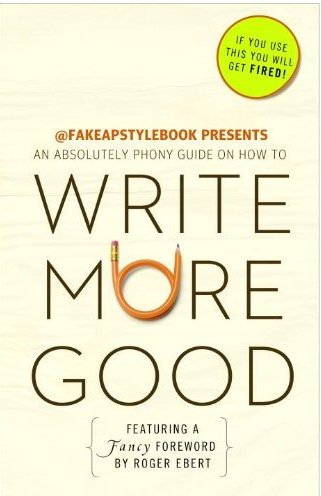 Have you pre-ordered your copy of Write More Good yet?
If not, if you're still on the fence about this important purchase, howzabout checking out a SAMPLE CHAPTER to whet your appetite?
Write More Good excerpt
If you like what you see, you can pre-order at Amazon!
(Just get used to the constant hype, folks. It's only going to get worse.)
ALSO!!!
If you can't get enough of our wacky Internet antics, check out THE CONTENT FARM, where several of the Bureau Chiefs give you helpful tips on how to do things. We're also on Twitter at @thecontentfarm!