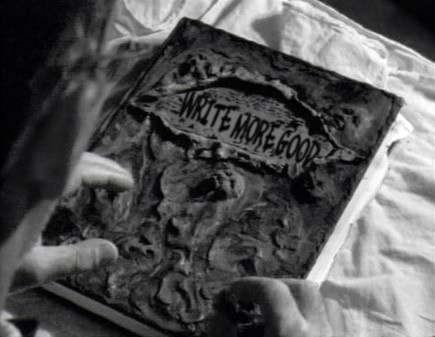 It's been just over a year since the bizarre Twitter phenom of @FakeAPStylebook blew up in our faces, and to celebrate we're having a contest!
Haunted By Tragedy: One Year Later
You can win some sweet FAPS swag there!
ALSO, through midnight, Nov 25, the code FAKEAPZAZZLE will give you 10% off anything in our Zazzle store!
ALSO ALSO, what say I tell you a little bit about the upcoming book (see cover above*)? The title is WRITE MORE GOOD, and it's coming out in April 2011 from Three Rivers Press.
And the foreword is by nobody special or famous who you might now, just a dude by the name of, oh, Roger Ebert**.
So go buy some swag, enter the contest, and mark your calendars for the book. I'll let you know more when I can!
—
* not really
** yes, really