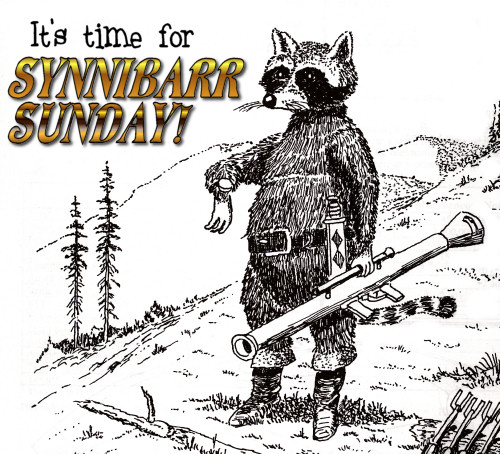 Among the "Gangs and Organizations" in Chapter 5 of The Ultimate Adventurer's Guide (these are not to be confused with the "Clans" in Chapter 4, the "Political Groups and Monarchies" from Chapter 7, or the "Religions and Cults" from Chapter 8.) is Cutting Edge Records, which is the foremost music production company in Synnibarr. Their roster includes over twenty of the biggest acts in the business, and they have concert halls in every major city in the world (including Terra, where the Terra Music Hall — location 59 — is open from 8 am until 8pm.)
The label is, however, a secret front for the Ninja God, Blade. It's not the musicians who are his agents; they are decoys. It's the roadies who are often involved in spying, rescues, or even assassination.
Now, I know what you're thinking, so let me clarify. Tuch is the God of Ninjas. Blade is a God who happens to be a Ninja. He is the God of Heavy Metal, Cragons, and Martial Arts.
---
Unless specified otherwise, all references are to
The World of Synnibarr
, second edition, by Raven c.s. McCracken and Bryce Thelin, copyright 1993 and published by Wonderworld Press.
This post is not intended to foster any belief in the occult.