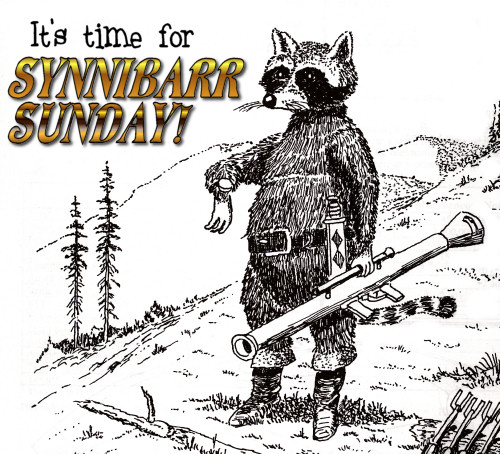 Hey gang! I'm feeling lazy this morning, so I present to you this image from page 326.
Suggest captions for this image in the comments! The winner will get the admiration of his or her peer group but honestly we're all winners here.
---
Unless specified otherwise, all references are to
The World of Synnibarr
, second edition, by Raven c.s. McCracken and Bryce Thelin, copyright 1993 and published by Wonderworld Press.
This post is not intended to foster any belief in the occult.