No fooling, this past week we headed up to Niagara Falls for a few days with Becky's folks. They flew into Buffalo and we drove up to meet them, but first we made a pit stop in Rochester for the Strong National Museum of Play, home to the National Toy Hall of Fame!
Inducted in 1998: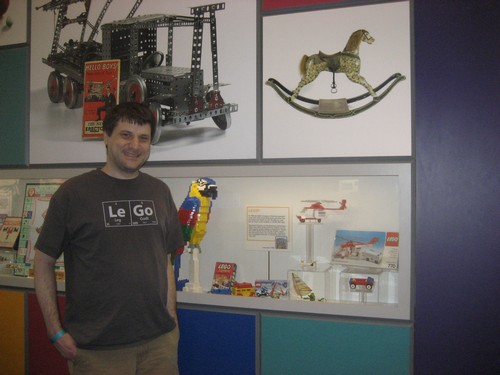 Other inductees include the yo-yo, Game Boy, stick, and cardboard box.
We picked up the folk and then headed for Canadia, which has better, though more Socialist falls than America. This was the view from our hotel room:
We did all the big attractions. We went to the ledge right near the falls.
And on the Maid of the Mist: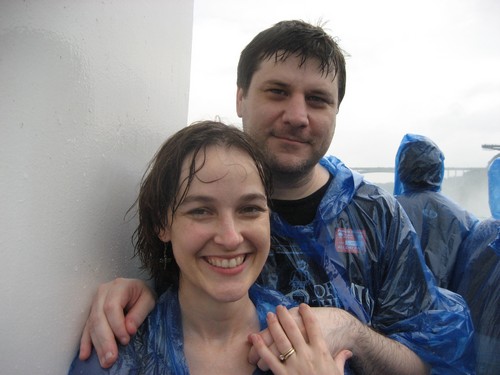 We did the White Water walk, where we saw crazy Class Billion rapids.
And though we didn't go over it in the sky-contraption, we did see the whirlpool.
For drier activities we went to the Botanical Gardens and visited Swamp Thing:
and visited the Daredevil museum.
(The others saw the IMAX movie there. I was content with not having a headache or being nauseous.)
We then left Niagara Falls proper and headed to Niagara-On-The-Lake, a touristy little place filled with all kinds of chi-chi shoppes. More interestingly, it had Fort George, where we saw cannon and musket firing demonstrations and got charged by British troops with bayonets.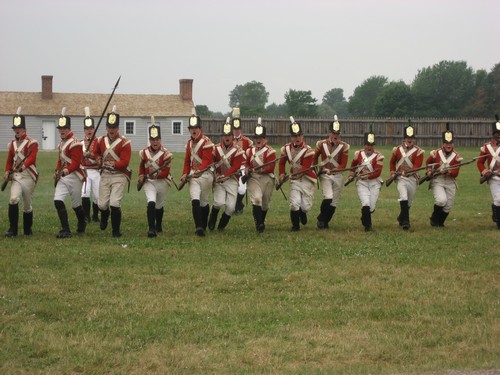 We hadn't yet seen enough water, so after leaving there we headed to the Finger Lakes region. There are a lot of wineries out there, but apparently "open weekends" means "open only on Saturday, thanks for driving all this way on a Sunday, though!" Still, we saw Taughannock Falls.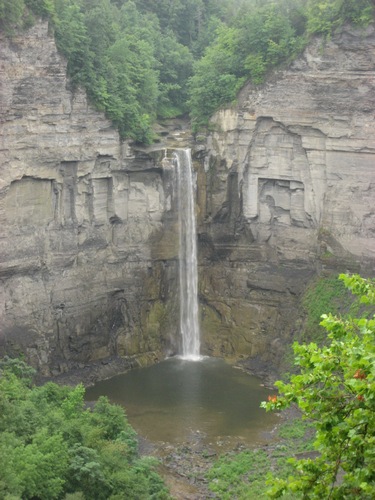 It's hard to tell there, but they're actually taller than the Niagara Falls.
It was a great little vacation, and I recommend it.