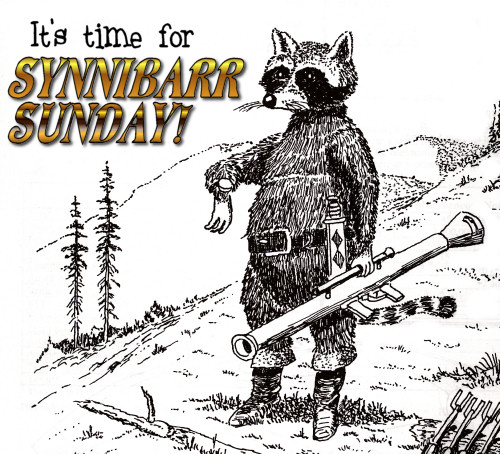 From what I can tell, the only supplement for The World of Synnibarr is the Ultimate Adventurer's Guide (1994, Wonderworld Press). This indispensable handbook adds all kinds of new skills, classes, and races to the Synnibarr experience, but even more importantly it introduces the artwork of John Hollis.
I don't know where Mr. Hollis is now, but I can tell you for sure two things he was doing in the early 90s: drawing art for this book and reading terrible, terrible comic books.
The artwork of John Hollis, folks!
---
Unless specified otherwise, all references are to
The World of Synnibarr
, second edition, by Raven c.s. McCracken and Bryce Thelin, copyright 1993 and published by Wonderworld Press.
This post is not intended to foster any belief in the occult.