Previews time!
Hard to believe we're gearing up for Halloween already! These little mini-comics on pages 18 and 19 are things we've given out for the past two years and have been a big hit with the kids, so I'll be getting some of them to hand out. Definitely Toy Story, and maybe also Archie, Hot Stuff, and Smurfs.
When Firefly was canceled (did you hear it was canceled? It was!) I opined at the time that comics would be an excellent format for it to continue into. Joss Whedon already had some comics experience then, the effects budget was unlimited, and the stories that didn't get told could at least see some kind of light of day. That being said, here on page 28 is Serenity: The Shepherd's Tale and boy howdy do I don't care.
Been a while since I had one, so here is the:
PICK OF THE MONTH
I really like Jason Little's Shutterbug Follies and am thrilled to see him and Bee back for Motel Art Improvement Service (p. 39). He has a great drawing style and a good narrative voice and I can't wait to read this one.
I don't really need a hardcover of The Amazing Screw-On Head and Other Curious Objects (p. 44) but since it isn't much more than comparable TPBs, sure, I'll take it!
Speaking of said TPBs, BPRD continues with BPRD: King of Fear (p. 45). I recently re-read this entire series and I very much like how it has grown and evolved over the years. (Honestly I kind of like it more than the path Hellboy has taken in his solo books.)
In Action Comics #703, Superman continues walking across America. But according to the blurb, some folks "plan to stop him at all costs".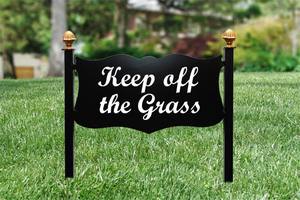 Holy wow. Wildstorm has a Ratchet and Clank (p. 115) comic now. I LOVE those games. I…I might need to get this, folks.
How to Understand Israel in 60 Days or Less (p. 120) looks like it could be very good.
Steampunk anime lady Heath Ledger Joker statue. Set it on a piece of bacon and there's the Internet right there.
Man, a lot of people are really counting on Machete to be as huge a hit as Snakes on a Plane.
J. Scott Campbell is doing a sexy fairy tales calendar, including "The Princess and the Pea". Let's hope there's no typo there.
On page 174, Image Comics (which has no Jack Staff this month, strangely enough), gives us Next-Gen Warz, "a videogame parody of giga proportions."
I am now going to show you both pages advertising this.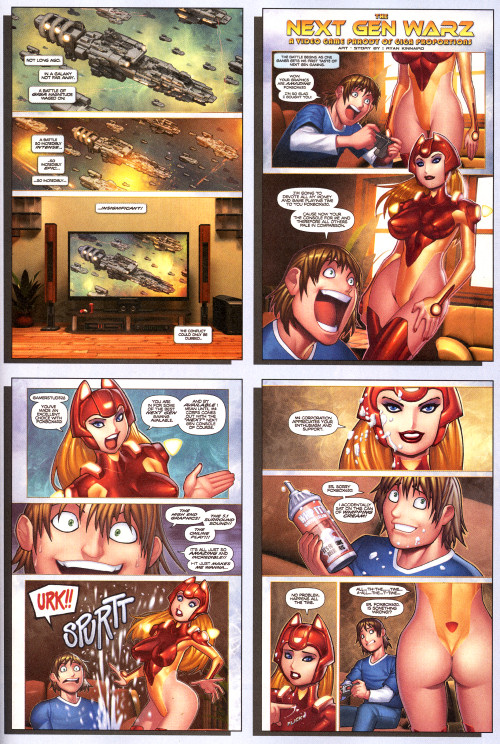 This is just…embarrassing.
Moving on, yet speaking of which, here is the Deadpool Quarter-Scale Ultimate Action Figure.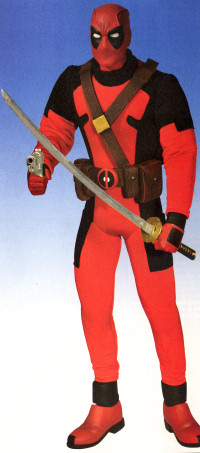 How sad is that? I mean that literally…even though he's wearing a mask, you can tell he's crying and thinking, "Have I come to this? Where did it go wrong?"
Even though we're still two months away from Joe Benitez's incredibly original concept, "Lady Mechanika" (a steampunk blah blah blah), I don't think he needs to worry. It's not like nerds are going to get tired of steampunk or boobs any time soon.
Okay, okay, this is getting too bitter. How about something good?
Love and Rockets New Stories #3 (p. 291). Ah, that's better.
Also: The Best American Comics 2010 (p. 296). These collections are always worthwhile.
Lewis Trondheim's "Dungeon" Series is one I need to re-read, and with Dungeon Monstres Volume 3: Heartbreaker (p. 301) out, maybe this will be the time to start.
"Ma'am, when I work a birthday party like this, they usually give me a slice of cake. I'll eat it over there, away from the kids, if you want."
Atomic Robo and Other Strangeness (p. 324) collects the Vampire Dimension story I waited for the trade for, plus includes FCBD stuff. HOORAY FOR TRADES.
I am very much behind on 20th Century Boys, and now here's Volume 11 (p. 339). We're not even halfway through yet. Is there really THAT much story here?
Just go ahead and shape the darts like little dicks, folks.