Brandon Dawley is "a 37 year old illustrator with the mind of a 10 year old graphic designer living in a small village in the middle of NY State". When I heard about his little scheme, I knew I had to take part.
See, Brandon Dawley is helping kids who have cancer. He is raising money for cancer research!
As you may know from a previous entry that I am shaving my head for Children's Cancer Research. I am declaring, in honor of these SUPER-heroic children, that every person who donates $20 or more will get a mini-sketch of their favorite comic book superhero illustrated by me. Everyone who donates gets a personalized thank you card anyways, but wouldn't it be even better if you received something to put on your fridge? Just type the name of your character in the Address #2 section when you fill out your donation form. I will be sending the cards one week after the event. If you do not want a superhero sketch then just leave it out of your form. It's that easy. OR if you want a villain or a any comic-type character, I will also accommodate.
You mean I can get a Space Cabby sketch AND donate to a worthy cause? That's a no-brainer! So I headed over to his donation page, made my donation, and voila! I get this awesome sketch a few days later!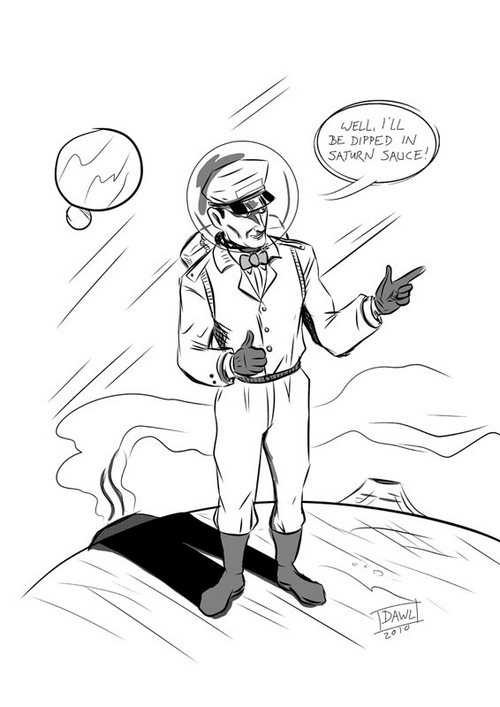 Thanks Brandon! I love it!
You can see more of Brandon's artwork here, check out other sketches he's done at his blog here and make your own donation to get your own sketch here.
Are YOU an artist who would like to draw Space Cabby for me? Please let me know!