Interplanetary Insurance, Inc. will return next week, but don't worry, I still have something awesome for you today!
Remember when Bryant Paul Johnson drew me a Space Cabby picture? Well, I was tidying up in the office and when I came to the print he sent me I noticed something I didn't originally notice. In addition to the color piece, he had sketched a little cartoon on one of the boards that protected it in the mail!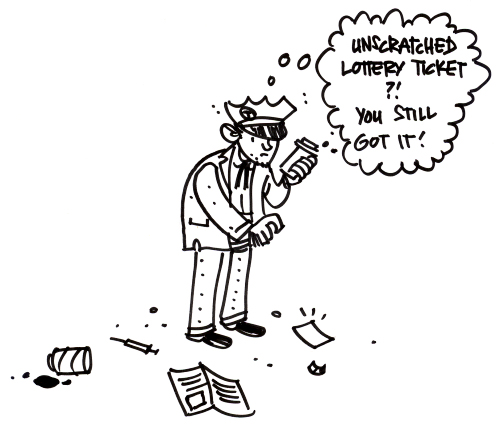 It is cracking me up as we speak!
Thanks again, Bryant!