When we bought this house we inherited a recliner in the TV room which we kept because, hey, free chair. But we've gotten tired of it, so for Christmas this year Becky got a new chair. And a real one, too! We went to a real furniture store and like picked out the model and the fabric and everything!
It arrived today and behold!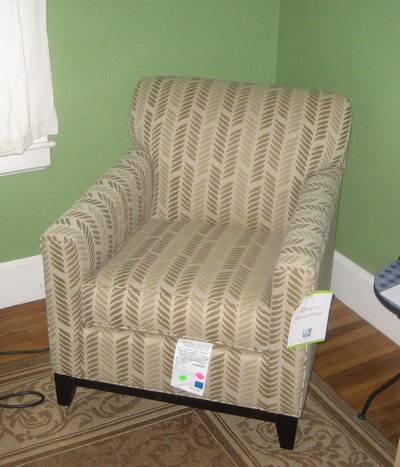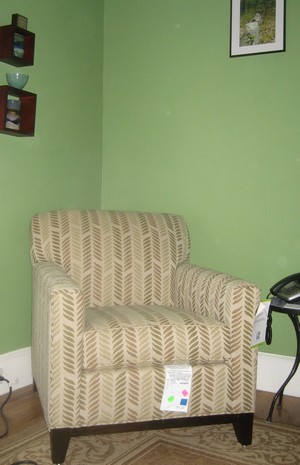 Beebo looks HUGE in it but really it's just an optical illusion because the back of the chair is kind of low.