Once again looking at my stats from StatCounter (which may or may not be accurate, who knows?) let's see what you people found interesting last year.
Here are the unique visitors per month (though to me, you're all unique.)
January: 5351
February: 4719
March: 7365
April: 3729
May: 3828
June: 6314
July: 5994
August: 10,412
September: 6102
October: 4700
November: 4824
December: 6899
Holy cow, what happened in August? We'll get to it.
There were 398 posts on this blog in 2009. WordPress has made checking categories a pain in the ass, so you don't get a breakdown of categories.
The most visited post in January was this news about Batman.
In February, the most visited post was this collection of Empire Strikes Back rumors that I didn't even write.
For March, my post about the Manga series 20th Century Boys got the most hits.
In April, the awesome Lego score Bob got for me from thrift shopping delighted the masses.
The hit for May was my Lego creation, The P.I.S.C.E.S. Project.
In June, a certain comic internet person who will remain nameless ticked me off, and that post got a lot of linkage. It was the most commented post of the year.
July was San Diego Comic Con, and I reacted to the exciting Lego news revealed there.
Okay, now this is interesting. I got a ton of hits on August 4, but considering that day's content, I suspect something else got linked that day, possibly my Torchwood: Children of Earth review the day before.
In September, my Previews Post got a little more attention than usual because I also did a bit of an Image comics rant in it.
For October, I mixed political satire with Star Wars and the result was magical!
The highlight for November was a wacky image.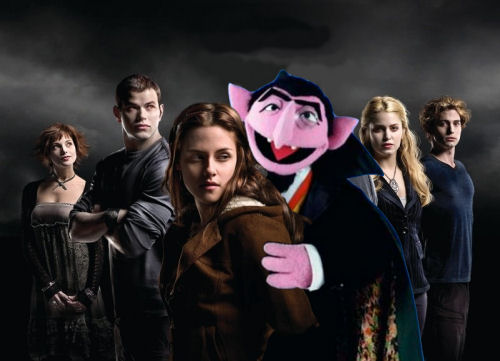 Followed by another wacky image on the next day, which topped December.
There were only 979 comments this year, down from last year. I blame all of you. After myself, top commenters were Blasterhappy (62), David Thiel (37), CounterProductive (37), Stewart (29), Anne (27), blathering (27), mattwran (24), pronoblem (24), Mrs. Mancer (23), and Andrew Weiss (22).
The most commented posts were:
In Which Hard Work is Rewarded!
(Hey! Whose blog IS this?)
La La La, Don't Mind Me, Just Testing Something Out…
(He is doing just fine now.)
Internet Geeks in Being Completely Wrong Shocker!
Today on Oprah: QUACK QUACK QUACK
And finally, some of the search terms that people wandered in here with:
sharks lego on youtube
batman digs this day!
wicked awesome
serenity rpg upgrades weapon
hot nude babes
virgin labia
ghetto ice cream truck song with hello
arteesteec
sexy nazi
hate adric
cabby exotic
and, of course,
space cabbie
I know those stats don't dazzle anyone, but the fact that even that many people come to see the stupid junk I post is quite flattering to me. Thanks for your patronage!