Hey look! Another awesome Space Cabby drawing for my collection!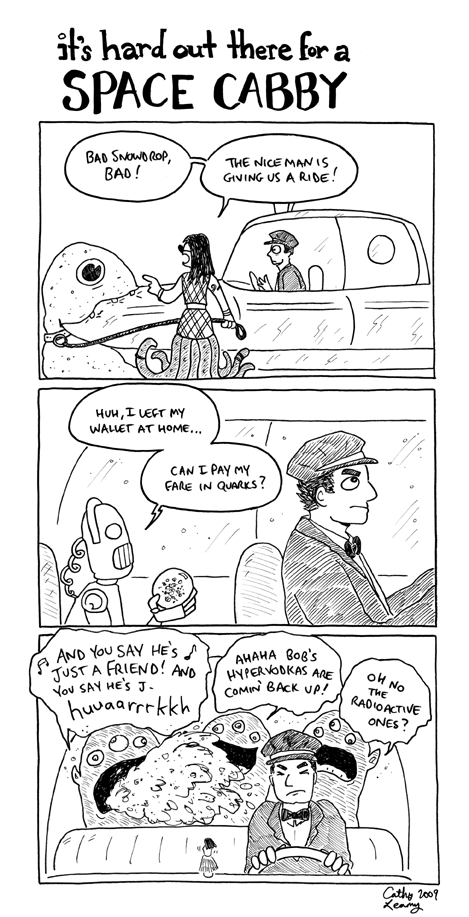 This one comes from Cathy Leamy, whose comics include Geraniums and Bacon, Green-Blooded, and I Survived GWAR!. She also did the artwork for Planet Wifey and contributed to I Saw You….
She's part of the Boston Comics Roundtable, who are on Radio Boston right now! If you can't hear them talk, you can check out a MOTION COMIC of her story in BCR's latest issue (#4) of their anthology, Inbound at this link. She and they will also be at Boston Comic Con this weekend!
Thanks Cathy!
Are YOU an artist who would like to draw Space Cabby for me? Please let me know!