This weekend I am going to my first real comic book convention in ages!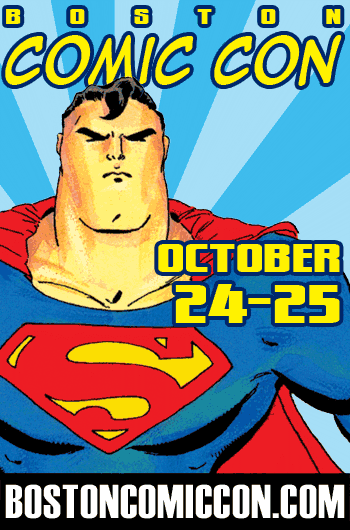 That's right! I'm actually going to a comic convention. Why? Well, to be honest, it's to see some pals!
Kevin Church and his conspirator Ming Doyle are going to be there, promoting their new webcomic, The Loneliest Astronauts!
Cathy Leamy is also going to be there as part of the Boston Comics Roundtable!
There are plenty of other folks there who I know of but don't have the pleasure of counting as friends. Can I get a Space Cabby sketch out of Geof Darrow, Cliff Chiang, or Scott Wegener? I'll certainly try!
In addition to folks going as working folks, I'll also be meeting up with some other pals!
The always entertaining Andrew Weiss (as heard on People You Don't Know) will be there!
I'll also meet Bully, the Little Stuffed Bull…who I have a surprise for.
All that for just ten bucks! So if you're at the Boston Comic Con on Saturday and you see me, say hi!