I have a serious question regarding Image United, the big event from Image this month.
My question is: Who cares? I ask that sardonically, of course; I know there's a terrifying number of people out there who can't wait to see their favorite characters like Badrock, Ripclaw, and Shadowhawk in action once again. But apart — maybe — from Spawn and the Savage Dragon, the "original" Image characters are probably the least interesting things to ever come out from Image. In fact, to this day, when I speak of an Image book I like (including purely theoretical ones like Jack Staff) I still have to defend the company's name from people who pooh-pooh it based on these exact characters.
Let us also not forget that celebrating the incredible achievement of Image Comics is somewhat comparable to celebrating the incredible achievements of Ken Lay. The "Image Era" of comics is the era of awful characters, horrible art, and letting the artist also be the writer because hey, do the words and plot even matter? More importantly, it's the era of rampant, absurd speculation (remember when Wizard magazine listed Wetworks #1 — a comic which had yet to even come out — as being worth twice its cover price?) that left a heap of destroyed retailers in its wake, crippled the industry, and ran customers off in droves. If we celebrate Image, we should celebrate what it became in spite of its beginnings, not because of them.
Okay, with that out of the way, let's look at the rest of Previews.
It's always good news to hear there's a new volume of Kurosagi Corpse Delivery Service (p. 50)! I admit this book made me wince a little at first with its frequent dwelling on naked teenage girl corpses, but it's really moved into some first-rate comedy/horror. And its horror is the good kind of horror that comments on a facet of society instead of simply going "boogedy boogedy"!
Not being huge into necrophilia, the entirety of DC comics (including Vertigo and the twitching corpse of Wildstorm) is a big zero for me. The only Showcase is Wonder Woman, which just don't grab me.
Women in comics, folks!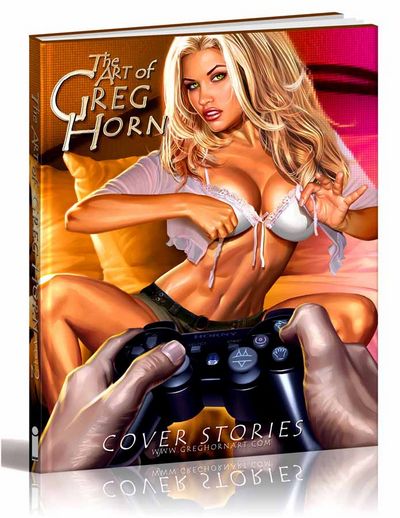 I really like John Porcellino's quiet and thoughtful comics. He's one of the few guys doing autobiographical stuff that I can still stand to read. So I'm glad to see two offerings from Drawn + Quarterly, Map of My Heart and Perfect Example (p. 255). I'm concerned that the former probably includes a bunch of stuff I already have but hey, it's John Porcellino. I got no problem giving him duplicate cash.
PICK OF THE MONTH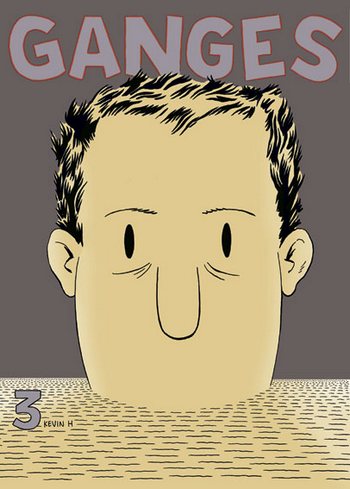 As much as I like John P., Kevin H. is still master of my heart. Seriously he is my favorite comics creator. Ganges #3 (p. 259) will be speedily and happily ordered!
I have not yet read Bottomless Belly Button by Dash Shaw, which has gotten a whole lot of rave reviews. This new one being offered, The Unclothed Man in the 35th Century A.D. (p. 258) looks good, but I think I need to grab the known (more or less) quantity first.
IDW serves up another issue of Doctor Who, as well as Volume 4 of the magazine strips (p. 274).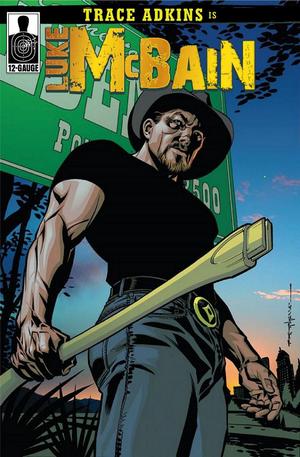 From the solicitation: "Country superstar Trace Adkins is Luke McBain, a man who makes the hard decisions. He doesn't say much, but he'll kick your ass if you get out of line. He's returned to his northern Louisiana hometown to settle a score, but the town has changed, and the people he grew up with need his help. Luke McBain – an American hero for our times, in a story of right and wrong in the tradition of Walking Tall."
I think "in the tradition of" isn't the exact phrase you're looking for there.
Will I be getting 20th Century Boys Vol 6 (p. 305)? Oh yes I will.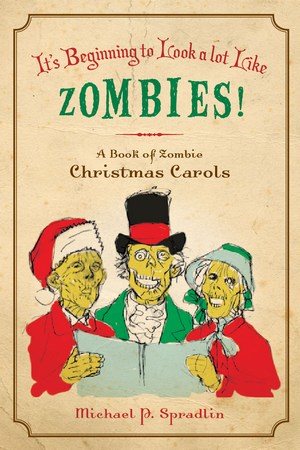 For fuck's sake, STOP.
On page 330, Graphitti bets that geeks might wear a shirt that says "Compassion" on it. Uh-huh.
And finally, a joke intended for about three of you:
"A TARDIS TUNER? EX-CELLENT!"