When Ken Lowery and Joe Cucinotti appeared at Dallas Comic-Con to promote their kicky new webseries, The Variants, they offered "Terrible Sketches" for a dollar each! I can't say no to a sketch for a buck, so even though I wasn't at the con, I sent Ken an e-dollar for sketch. Behold!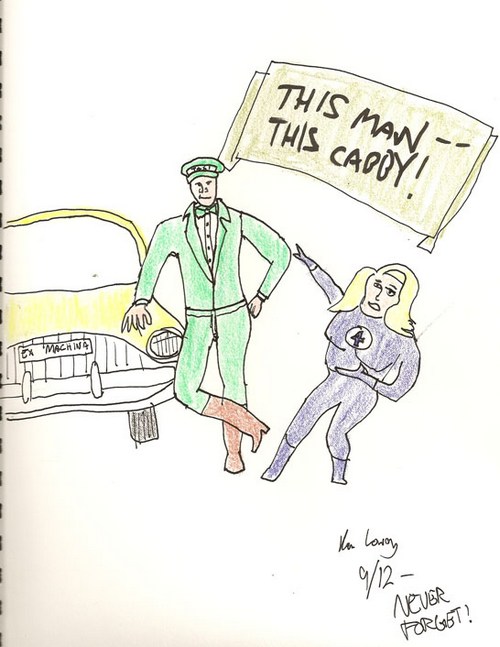 Based (obviously), on this cover, this Terrible Sketch really encapsulates the spirit of Space Cabby. Women desire him, even women who have suffered some horrible side-effect of crossing the barrier between comic company universes. Thanks, Ken!
Are YOU an artist who would like to draw Space Cabby for me? Please let me know!