Behold the latest addition to my Space Cabby Sketch Collection!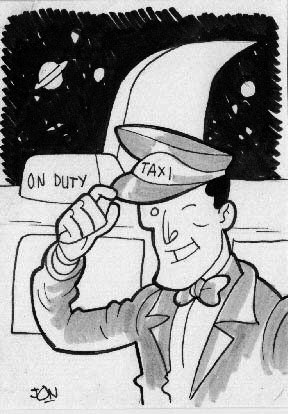 This beauty of a sketch is by Calamity Jon Morris, referred to by some as The Paul Bunyan of the Comics Internet. He's the creator of the Ignatz award-winning Jeremy, about the nine year old son of Frankenstein. In addition, he's a contributor to the comics blog SeeBelow. He was offering up sketchcard commissions and, since I've long dug his artwork, I jumped at the chance! Thank you Calamity Jon!
Are YOU an artist who would like to draw Space Cabby for me? Please let me know!