I'm a big fan of the Ratchet and Clank series of videogames. I have all three of the PS2 games: Ratchet and Clank, Going Commando, and Up Your Arsenal. I don't have the PS3 games because as big a fan I am of the series, I'm not $400 big of a fan.
However, I found out some great news the other day! The two games they made for the PSP have now been ported to the PS2! Which means there are two new Ratchet and Clank games for me to enjoy!
Add this to the fact that for some reason I never bought this one: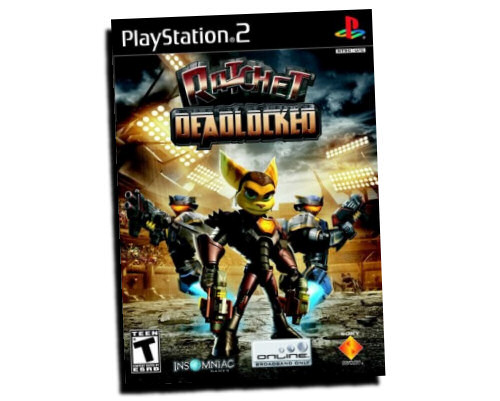 and that makes (pause for calculation) THREE R&C games for me!
If you're not sure what this is like, let me employ a metaphor: suppose you thought there would be no more ice cream and then it turned out there was more ice cream! That's just what this is like*.
Now all I have to do, I guess, is BUY them. Which will happen eventually. Maybe I'm not the rabid fan I claimed to be?
—
* — Except, instead of ice cream, it's Ratchet and Clank games for the PS2.