Yikes, am I behind on reporting on the for-reals reading I've been doing! Here's last month's books.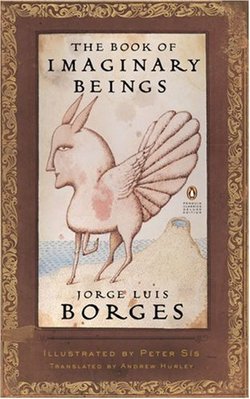 The Book of Imaginary Beings by Jorge Luis Borges
I have never read any Borges, which is a shame because I think I would like his stuff a lot. Even though I finished this and enjoyed it, I think it's fair to say I still haven't read much of any Borges; this is not what people talk about when they talk about his books. But I do like hearing about crazy fantasy creatures, and unlike the original Monster Manual, he explains why the Peryton has the shadow of a man.
About this time it occurred to me how white my reading list is, so I went in a different, if utterly predictable, direction. The only other Morrison book I've read is Song of Solomon, which I really liked, and I enjoyed this one as well. In both cases one gets completely blown away by the level of flat-out craftsmanship on display. This was especially nice coming so soon after The Great Gatsby, as a sort of look into the other end of the spectrum in the same time.
It's been slow going for me, slower even than usual. I've been more interested in doing crossword puzzles before bed, so I'm kind of not reading at night more often than I am. But still, I soldier on!