This is a sick doggie.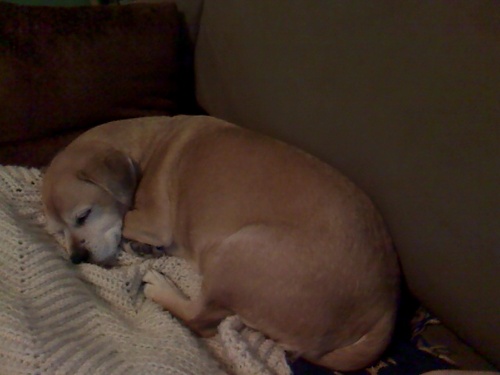 He's been sick since Monday evening, unable to keep any food down. There has been a LOT of dog vomit around here the past couple of days. Why? Because Becky's out of town, of course! That's when these things happen!
He went to the vet today, who is not sure what's up. Beebo's on baby food at the moment (though he just yakked that up as well) and the vet is waiting to see what a blood test reveals. We'll know more tomorrow, I hope. If he can't keep the baby food down, he's going to have to go in for an IV until whatever this is passes.
The little guy is keeping up his spirits, though. He's still alert, still wants to bark at the mailman, still wags, and still gives kisses. It's not like when dogs get really sick and just don't respond to anything.
Here's hoping he just ate something that's disagreeing with him and it'll be better soon. Poor pup!