There's a new Lego contest up! This time the idea is to make a Christmas-themed Star Wars creation!
Rejected ideas I had were: Rudolf the Red-Nosed Tauntaun, Jabba sending a gift-wrapped dancing girl down the trapdoor to the Rancor, and a dismembered Santa in the Wampa cave. (That last one was maybe not really in the spirit of this contest.)
Finally I settled on this: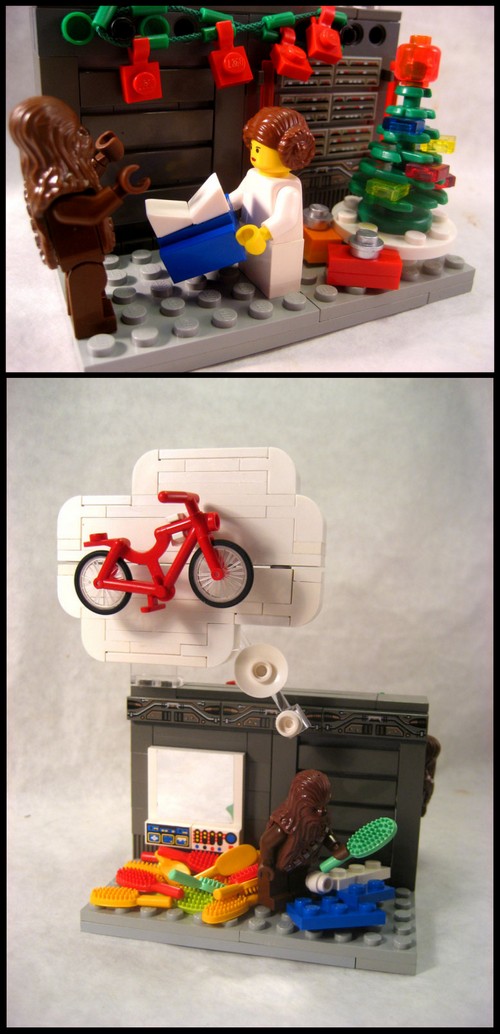 Obviously it's a homage to the beloved Christmas carol.
Wish me luck in the contest! Thanks to the folks who provided quality control and to the Bricklink store that sold me all those damn hairbrushes. I might have a contest of my own to get rid of them. I don't know that many Wookiees.