There's this comics artist named Les McClaine. He does the art for, among other things, The Middle Man, which is now a TV show. He's on some kind of tear at the moment, just artin' up like crazy, doing commissions for folks. Some friends of mine took him up on this and I decided, what the hell, I've never commissioned a drawing before, and the price is right, so I'll get one done too!
And behold, it's completed and it looks awesome! Here is Space Cabbie*, as drawn by Les McClaine!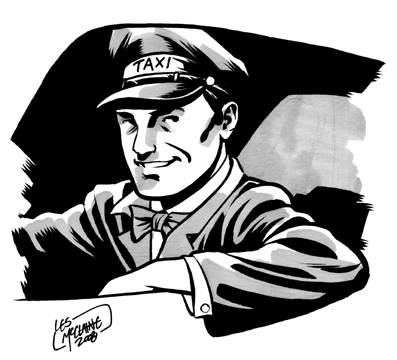 I love it! Thanks, Les!
Seriously, you should head over there and get one yourself. It doesn't have to be Space Cabbie even though you know you totally want mine. The drawings are only ten bucks or so, which is a steal. Get two!
—
* — a/k/a Space Cabby.