Time to dip into the image folder again to see what kind of nonsense I came up with in the past six months.
This was an email I received. I wanted to turn "WHAT YOU HAVE MAKE???????" into an Internet meme, but it never took off.
Sal Mineo goes and cries about it:

Beep beep! Artcomix coming through!

I made this to celebrate Bring It On Week but it was unloved:

Speaking of Chris Sims, here he is meeting Street Angel's Jim Rugg:

And here he is having an unfortunate mishap with the tree he drives:

He also had a contest requiring people to recap a comic in 30 seconds with crayons. My entry, recapping The Legion of Extraordinary Gentlemen: The Black Dossier, didn't win:
And here's a quick recap of Adrian Tomine's critical-favorite comic, Shortcomings:
I really have grown to dislike the game Bang!:
Hey Mike Sterling, did you know Swamp Thing is now on Hulu?
WHEN THE OLD VACUUMS DIED THERE AROSE
The Movie Poster Series, Part One:
The Movie Poster Series, Part Two:
The Movie Poster Series, Part Three:
Meet Jeff!
I'm going to assume there are no children there.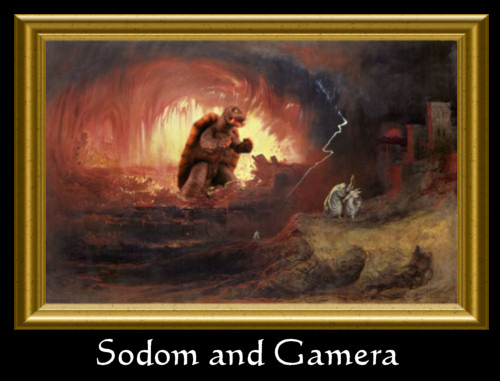 The monster from the Doctor Who episode "Midnight" revealed!
It sure is, Oscar.