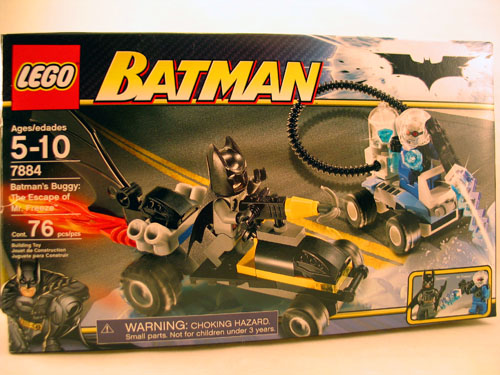 I finally got one of the Batman Lego sets. I wanted a small set with a cool bad guy in it and this "Escape of Mr. Freeze" set totally filled the bill!
Check him out. Have you ever seen a minifig so grim? So determined?
But this leads to a definite moral quandary. If I simply don't assemble Mr. Freeze and his little dune buggy, then he can't menace Gotham City and Batman, right? Wouldn't putting him together make me a knowing accessory to his crimes?
And since this is the only Batman set I own, if Mr. Freeze isn't around, then his never-ending battle against crime…well, it ends.
On the other hand, then he'd be free to pursue his dream career.
Sous-chef!