Two books and most of a third!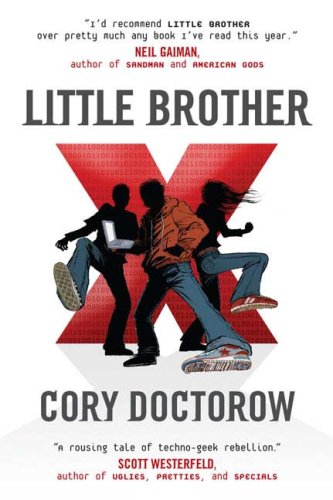 Little Brother — Cory Doctorow
The first book I read for May is no surprise, as I already wrote about it when I finished it. I wasn't greatly impressed, but others have been so hey, it could just be me. However, if you think it's "a good companion to 1984" then you haven't actually read 1984. I sent it along to Anna, who hasn't read it yet.
The Crying of Lot 49 — Thomas Pynchon
A re-read, actually, but it had been ages since I first read it. I know that this time I got a lot more out of it. It's a lot of fun, and the satire is really well-executed. any fan of conspiracy theories (and conspiracy theorists) should read it.
It was chosen because I had originally planned on tackling Gravity's Rainbow on the trip, but was advised against that. (I still want to attempt it at some point.)
Between Silk and Cyanide — Leo Marks
This was what I did take with me, and I finished it on the 5th, but I'm counting it as May. I've had this book for AGES but only now got around to reading it; I don't know why that is. It's a gripping story of how the writer worked for the British War Department in WW2 and helped save lives by improving the codes that Allied agents were using in the fields. It's not just for crypto-junkies, either. A well-told narrative with a fascinating subject.