Our visitor is back! He first showed up last year and I didn't get any good pictures of him, but now he's back. (I assume it's the same one.)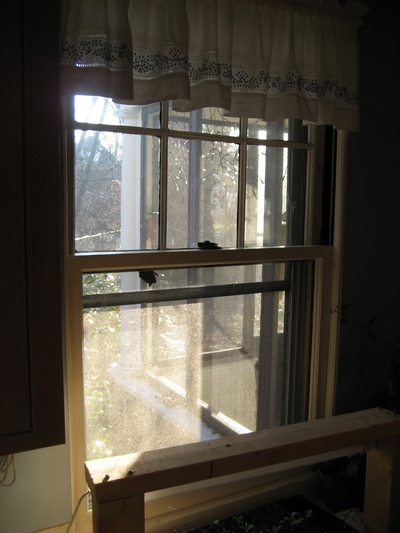 Every home needs a Kitchen Bat!
He's kinda wedged himself in the gap between the outer window and the screen. When he first showed up last year we were concerned because you can't really see him breathing and he never seemed to move. But I poked him with something and he fidgeted a little, so that was that. He took off during the winter, but showed up again a few days ago. Haven't seen any others around.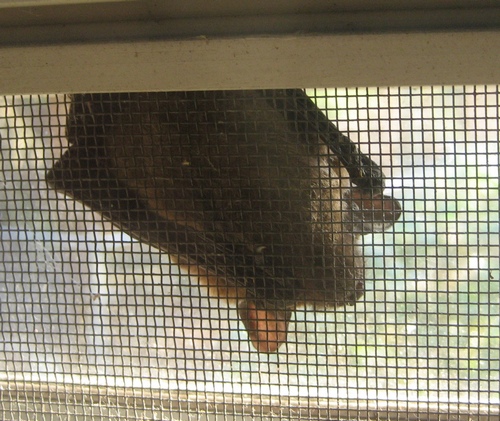 I don't know when a bat's day starts. He's never gotten up before I go to bed and he's always there in the morning. Hopefully he's spending those evenings eating mosquitos.
You go, little bat!
UPDATE!
I just got this in my email!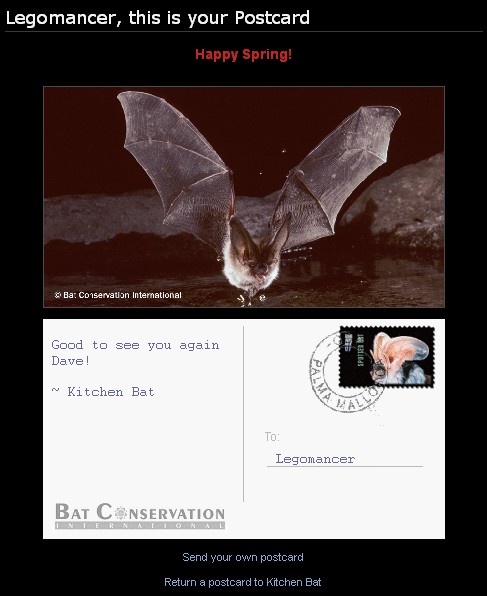 Awww! ♥ ♥ ♥ bat!