In an effort to embetter my Lego photography, I decided to build a lightbox. Nicolás had pointed me to a nifty set of instructions for how to build your own for pennies. Behold the result: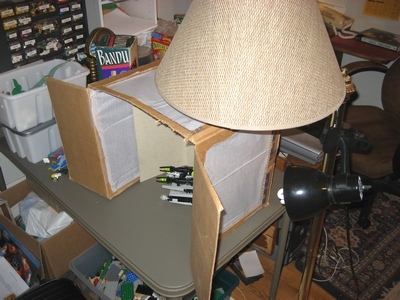 Okay, so I didn't do such a great job on it. And I already tore one of the sides. But hey, I have more pennies, so I can make a better one. My question to you is, should I?
To be honest, I'm not sure it makes that much of a difference compared to just plain having decent lighting, which I now have thanks to those two lamps you can see in photo 2. In addition, I learned how to set my camera so that it knows I'm doing this under artificial lights, and that seems to be making a huge difference.
There's only one way to resolve this: SCIENCE!
Here are six photos of the same thing, taken under different configurations. I want YOU to tell me which one you think looks the best. You can click on them to see bigger versions.

NUMBER 1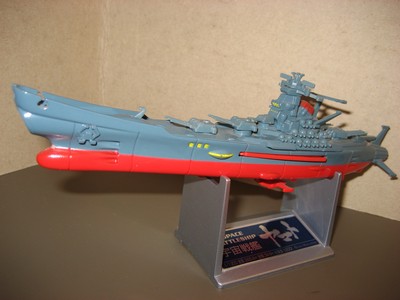 NUMBER 2

NUMBER 3

NUMBER 4

NUMBER 5

NUMBER 6
If people can tell the difference, it'll be worth making a nicer box. If not, I abandon it in the woods to fend for itself. The woods are cruel to boxes, but SCIENCE! has no room for your sentimental foolishness.