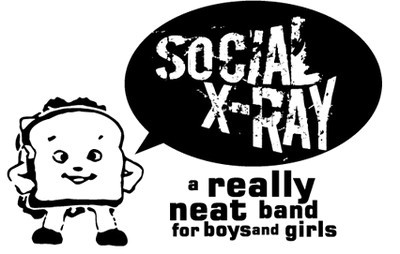 My buddies Dan and John have a band called Social X-Ray (Brian and Jeff are also in the band but I haven't met them which is the only reason I don't include them as buddies; I'm sure they're wonderful guys, though.) They are playing their very first gig on Thursday, Jan 24th, at Sierra Grille in Northampton!
Social X-Ray
January 24, 2008, 10pm
Sierra Grille, Northampton
Casual Dress
If you're in the area, won't you join us there? You can learn more about the band on their MySpace page, where you can also hear some tunage. "Fault" is my favoritest:
Social X-Ray MySpace Page
Good luck, guys!