I have this friend I need to buy a Christmas present for (I hope he's not reading this!) but it's not easy to figure out what to get. See, he's a Wookiee. And what's more, he already owns a comb.
Fortunately, I am not alone in my plight. Pop sensation Meco dramatized this Christmas conundrum in a single off his "Christmas in the Stars" release, also known as "The Star Wars Christmas Album".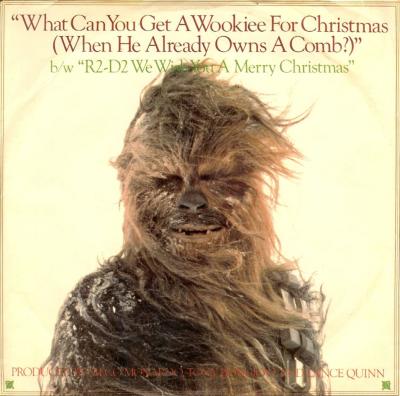 Not only does he ask the important musical question of my generation, he provides an answer — of sorts. You'll have to listen to find out what it is.
Meco — What Can You Get a Wookiee for Christmas (When He Already Owns a Comb) (mp3)
Me, I went for a copy of Nexus Ops, since he seems to like games like that. I plan on letting him win.