Uhh…ha ha ha, Wonder Girl! That's a good one! Heh! Say, Robin, is there a parachute somewhere in here?
The cover to this month's Previews features the sensation character find of 2008, Li'l Thing!
Abe Sapien: The Drowning (p. 20): I buy Hellboy/BPRD stuff in trade and man, Dark Horse has been going nuts with stories lately. When these all get collected, I'm gonna have to be selling plasma to get them all!
The Complete Green Lama vol 1 (p. 36): Too pricey for my budget, I'm afraid, but a World War II Buddhist superhero? I would love to read this!
Return of the Jedi Photo Comic (p. 42): A sucker I am. Buy it, I will.
The Spirit #15 (p. 78): The usual.
Emma vol 7 (p. 119): Final volume! but but Becky LOVES this book!
Jack Staff #14 (p. 152): Sigh. I sure would like to read this comic instead of just ordering it.
Prince of Heroes #2 (p. 203): This better be good. Ordering from Antarctic makes me itch.
page 213: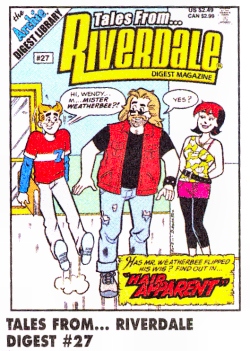 Mr. Weatherbee is now a wargamer?
Rasl #1 (p. 238): Although I'm not as big a fan of Bone as I used to be (I think it's mighty charming until it turns into a completely standard fantasy story), Jeff Smith deserves enough benefit of the doubt to try out his new series.
Doctor Who #2 (p. 292): What I said about Antarctic up there almost goes double for IDW.
Page 301: Help me out here. Why does Linsner.com get space in Previews? It's not comics. It's digital art prints. At the very least, why are they always in the comics section when they aren't comics?
Dungeon Monstres Volume 1 (p. 304): Trondheim and Sfar's Dungeon series is really well done. I hardly hear people talking about it but it's such a great bunch of books. Maybe I'll re-read all my volumes and do a big post. Surely THAT will give it the attention it deserves!
Wasteland #15 (p. 306): The usual.
Page 312: PLATINUM GODDAMN STUDIOS.
Fool me once, shame on you. Fool me twice, shame on me. Even after the utter debacle of Cowboys and Aliens I went against my gut and ordered Unique because it was written by Dean Motter. "Half-baked" doesn't even begin to describe it. Never again, folks.
Atomic Robo #5 (p. 317): My store got shorted on #2 so I'm going through withdrawal here!
East Coast Rising vol 2 (p. 333): Well, look at that! Buried among this month's shotgun blast of manga form Tokyopop is the second volume of this series! Too late, though.
BrickJournal #1 (p. 370): I actually already ordered this Lego magazine through the Two Morrows site. Not sure if I'll get future issues, but I thought it was definitely worth a look!
Page 379: One thing I'll say in favor of the geek fascination with William Shatner: at least he's not a far-right wing asshole like Chuck Norris.
Page 382: Torchwood novels? How does that work, then. You open them up and they punch you in the mouth?
Page 390: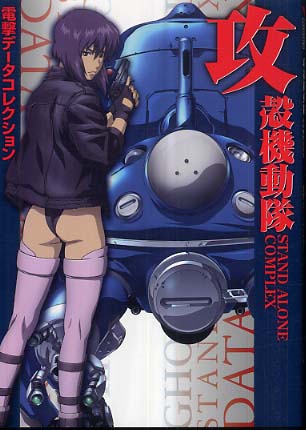 THE END