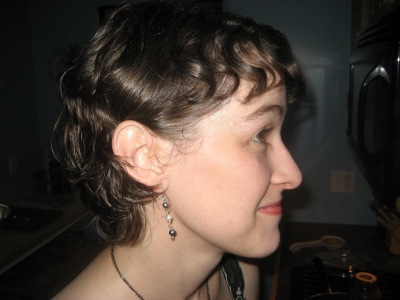 It's Becky's birthday today! I will not tell you how old she is. But we had a right pleasant birthday party for her this weekend. Many friends came over to partake of delicious yummies and wish her well.
We handled presents the way we often do: about a week or so ago we were in a shop and she saw a vase she really liked and said, "Here's my birthday!" and bought it. In addition I got her a nest pin hand-made by our friend Deirdra. D even added some earrings to the mix (seen in the pic above). I need to take a good photo of the nest. She seemed pleased with it.
Tonight will be dinner and a movie — either the Simpsons or Ratatouille.
Happy Birthday sweetie!
UPDATE!
Nest pic: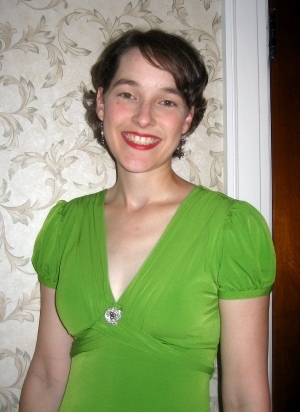 And the Simpsons movie was the winner. It was many lulz, especially the Spider-Pig theme. This was in the theater.